Behind every happy child is a Dad who made her laugh n smile, who spent good times, who shared her sorrows, who listened with patience, who cared and nurtured her with love. Let's celebrate this Fathers Day by letting our Dads know how Special n Dear they are to us. Happy Fathers Day to all the Fathers, Grandfather's and Single Mothers who became both a mom and dad for their children. Father's day messages:
---
Dear Papa
You always stood by me at all times, you have made the world a better place. This day is not about ordinary people, It is about special people, It is about you! I love you daddy.  Happy Fathers Day!
By Meenakshi Choudhary
---
Dear Papa
We looked up to you in a transport of delight as you sailed through hardships of life unruffled and collected. Through you we learned the influences of little things in making a big difference.  It is you who taught us that true joy of living lies in sharing.
Dad, Happy Father's day.
By Satarupa Mishra
---
Dear Papa
Father is neither an anchor to hold us back, nor a sail to take us there, but a guiding light whose love shows us the way…
Always looking for your love and blessings…
By Mani
---
Dear Papa
On this father's day, I would like to wish my dad a Happy father's day. I am really lucky to have such a caring father who never misses an opportunity to set a foot in solving my problems and he is my superhero and would always be too. Being my dad's little daughter, I would always be happy and blessed to have such a great father. Love you dad….
By Aarushi Bansal
---
Dear Papa
To the world you are a dad, to our Family You are the World.
Love you Papa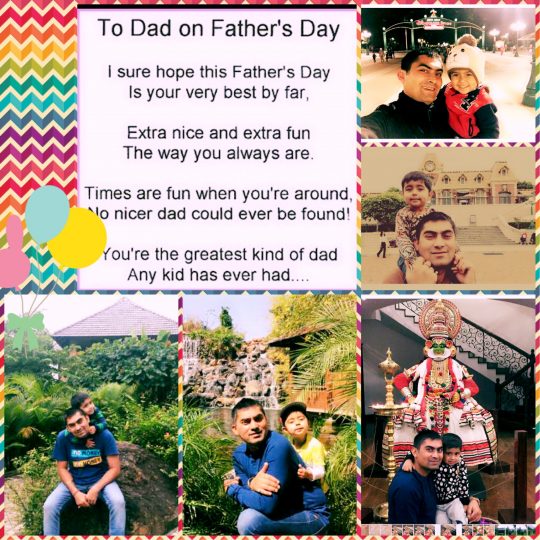 By Virat Sachdev (4 years)
---
Dear Papa
Alphabet F is followed by Alphabet G and Alphabet H. Fathers are Guarantors of Happiness
Thank you to my Husband Neelabh for having continuously guaranteeing happiness that my father Arvind Kumar been giving.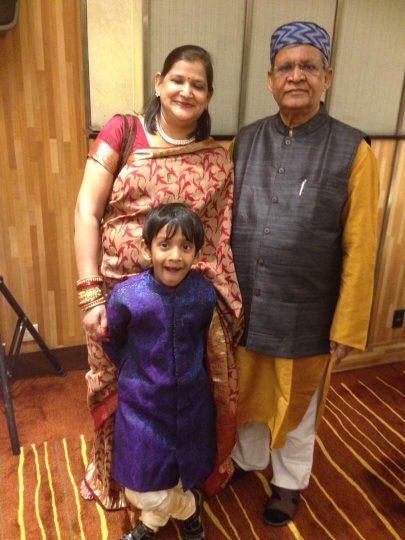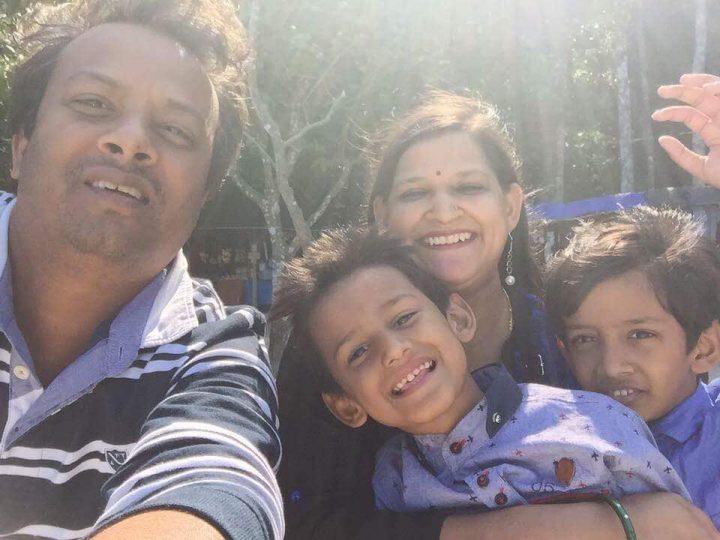 By Savita Sinha
---
Dear Papa
Happy Father's Day means
More than flowers and gifts
It means saying Thank You
It means saying I Love You
You are the best dad, and my best friend
Today is your day. Lots of love!
Your little girl…!!
By Rashi Bansal
---
Dear Papa
 By Amrita Sharma
---
Dear Papa
Thank You Dad
For being my pillar of strength and
Fountain of wisdom
Thank You for everything you are.
Life is more beautiful when you are around.
Happy Fathers Day!
By Esha
---
Dear Papa
 I got the best Father in the world.. You always support me. Always encourage me
 What else I can ask for…
Thanks for everything Papa… I love you!
By Sunidhi
---
Dear Papa
Father's Day gives me a chance to explain how truly blessed I am that my Heavenly Father has abundantly graced me with the most wonderful Earthly Father. I thank God for you every day. Have a great day, Dad.
By Saanvi Bansal
---
Dear Papa
Words cannot describe what you mean to me, you have made my life seem like a dream, you have made my life perfect. Happy Father's Day Dad.
 By Neeru
---
Unke baare mein kya likhun jinhone mujhe likha h!
By Akshat Bansal
Spread love and Happiness…!!!