A magical time for every woman. She awaits to have in her lifetime, to carry a soul within her, being pregnant. Pregnancy make a woman grow to be kind and loving mother. This is the most precious time for a women's life so Diet during Pregnancy is also very important to take care of.
By the time you are 5 weeks pregnant, you will probably have missed your periods. For some it's feeling of nausea (morning sickness). It starts to improve by the time passes during pregnancy.
From week one to 12 . The first trimester is a period of major development of your foetus and you notice physical and emotional changes from within. Some women feel fatigue, nausea, micturition (going to urine frequently).
A healthful diet for pregnancy is one that contains most or all the essential nutrients your body needs.
During initial pregnancy, start taking Folic acid supplements straight away.
You need extra careful about taking medications, unnecessary medication may be harmful to your unborn baby (Always consult doctor before taking any medicines).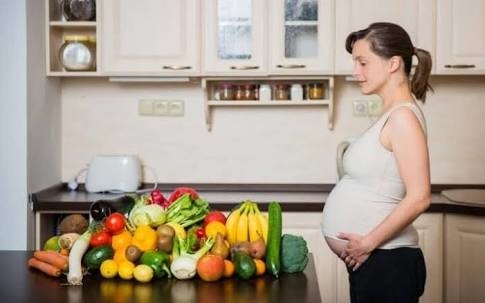 Diet During Pregnancy in First Trimester (1- 12 weeks):
So let's start with the first trimester, you should take small meals as you may feel nausea in early stages. Try it simple or eat whatever you like to eat. Each and every nutrients are important to take and make it a balanced diet.
1. You should take 4 to 6 serves of bread, cereals, rice, pasta (original one) according to your preference.
2. You must take lots of green vegetables and legumes.
3. Half serves of protein (cooked meat, eggs,and nuts).
4. Two serves of Calcium like milk, cheese, yogurt (Two times a day).
5. Lots of fluids like juices, soups, lassi, etc.
6. Omega 3 is also important to assist the development and growth of baby's nervous system like walnuts, beans, legumes, wheat germ, soybeans, spinach  is high in Omega3.
7. Last but not the least Iron content is crucial at the early stage you should take spinanch,green peas,broccoli,kale,pumpkin seeds, almonds, raisins, soybeans and lentils (orange dal, chick peas, black eyed peas, lobia), kidney beans, etc. Iron supplements should take after consulting your doctor.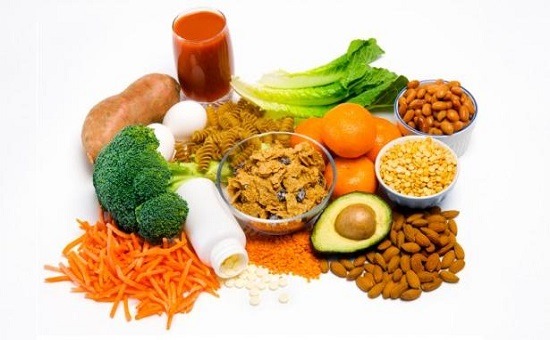 Diet During Pregnancy in Second Trimester (13- 28 weeks):
It is the middle three months of pregnancy. You will start to look and feel pregnant. Apart from looking and feeling, you may also have more energy than you did in first trimester. This will come as great relief from sickness, tiredness, and anxiety etc.
Apart from visiting your doctor, tests, and ultrasounds done. Let's talk about diet of second trimester.
The essential foods to eat during pregnancy that are rich in Calcium, vitamins D, Magnesium, Omega3, iron, protein etc..
1. 4-5 serves of fruits and vegetables a day like broccoli, kale, spinach, cabbage, pomegranate, apples, green peas, almonds etc (good source of iron).
2. 2-3 serves of low fat dairy products like milk, cheese, yogurt, coconut, okra, broccoli, green beans, almonds, cabbage, celery, pumpkin seeds etc ( good source of Calcium).
3. Starchy whole grains carbohydrates (gives you energy) in meals,like pasta (original one), breads, roti, cereals, potatoes (boiled), and rice (good source of fiber).
4. Omega3 is important at every stage of pregnancy for better development of baby's brain food items like broccoli, basil, kale, walnuts, spinach, cauliflower, flax seeds etc.
5. Lots of fluids in the form of juices, soups and water intake it will help you  to prevent urine infections, which is common in pregnancy.
6. Protein rich foods like meats, fish, eggs, beans, peanut butter, lentils, tofu etc should be taken twice a day.
7. Healthy snacks and drinks with low sugar,, fat and salt. You can have toast, sandwiches, fruits, veggie sticks( raw ), yogurts, cereals etc..
Diet During Pregnancy in Third Trimester (28- 40 weeks):
You have only few weeks to go, but this part of your pregnancy can be the most challenging, you have to keep track your baby's movements,  if you feel decrease in movements any time ; immediately consult your doctor.
1. A baby required lot of protein for developing muscles and tissues.
2. Most protein rich foods are also high in iron and zinc content. Iron helps prevent premature deliveries, and zinc helps producing enzymes and insulin. You can have soy, dairy products, chicken, eggs, beans, lentils, peanut butter etc.
3. Lots of fruits intake like apples, kiwi, melons, berries, strawberry, orange, pear and juices and  off course breads, pastas, whole grains, cereals, etc . All are fiber rich fruits will help you feeling full and satisfied and it helps ward off the constipation ( drinks lots of fluids).
4. Calcium is necessary for healthy bones and teeth foods like chickpeas, milk, cheese, tofu, broccoli, sweet corns, almonds etc..
5. Nuts have a good amount of healthy fats, fiber and proteins like pistachios, walnuts, cashews etc ..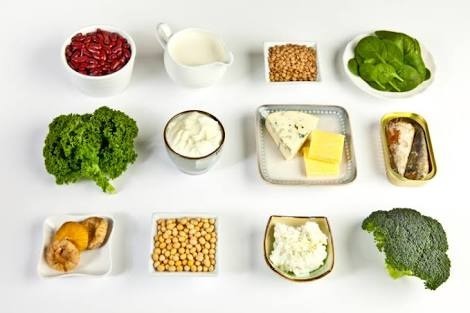 Following Food avoid during Pregnancy
1. Avoid eating large meals.
2. Spicy, oily, and fattening foods.
3. Avoid alcohol, caffeine, tea, cola, and energy drinks.
4. Junk foods.
So eating well can help you have healthy pregnancy and healthy baby. In the last month, your baby can come out anytime now!! You may be experiencing anxiety, fear etc.. but it's going to be sweet, relaxing when you have your baby in your side.
Feeling fat lasts nine months… But the joy of becoming a mom lasts forever…