Every woman wishes to have glowing and flawless skin. People buy very expensive products to make their skin radiant and beautiful. But such products include a lot of chemicals which can be very harmful and only effective for some. But if I talk about Home Remedies that can do wonders for the skin.
Home Remedies for Glowing and Flawless Skin:
Dermatologists recommend using these ingredients you have in the kitchen that not only replenish your skin but also help it glow. Here is the answer to the question, how do get glowing skin home remedies? Even though these ingredients are not scientifically proven, they have been in Ayurved for long enough to be trusted. Here are some natural home remedies for glowing skin:
1. Honey
It can make the skin hydrated internally and clean the skin pores. Honey also provides moisture for dry skin and for oily skin you can use Neem / Tulsi paste with honey.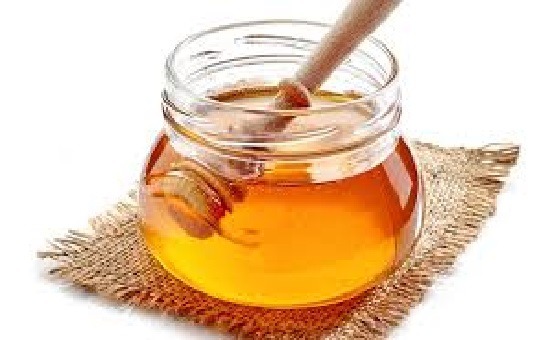 2. Baking soda
Mix two spoons with water and form a paste

Apply it

on your face

, gently

scrub

the skin after 5

minutes and wash

with fresh water.

It will leave your skin oil-free.

Use it twice a week.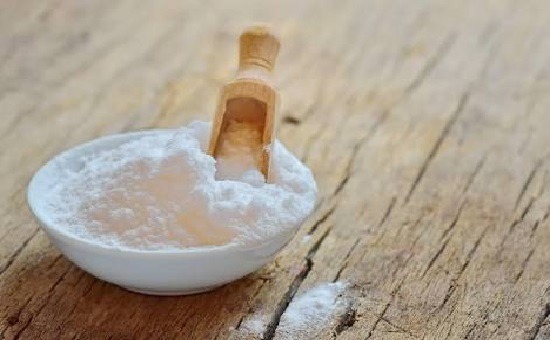 3. Aloe vera Gel
It makes your skin soft and also slows down the process of ageing. In addition, its anti-inflammatory properties fasten the skin's healing process. Regular use can diminish the dark spots and age spots too.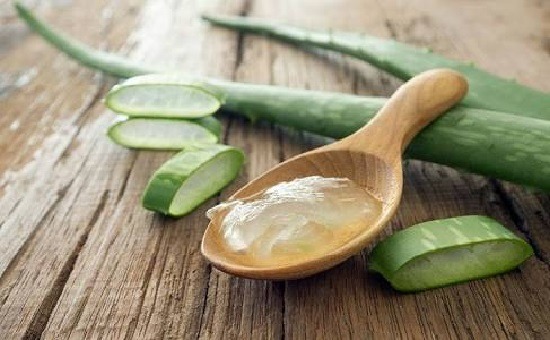 4. Apple cider vinegar
It maintains the skin's PH levels. In addition, it makes the skin not too dry nor too oily.
Apply on face mix with water

After a few minutes, wash

it off. It gives you clean skin free from bacteria, etc.
5. Coconut oil
Dip a cotton ball in coconut oil to clean your makeup. For dry skin, it acts as a cleansing agent and for oily skin use Neem oil. Mix coconut oil with camphor and apply on dark spots, acne spots for spotless skin.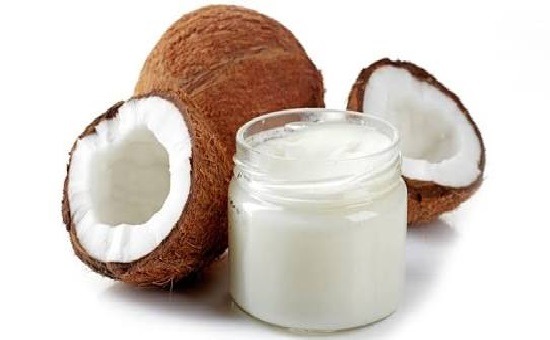 6. Curd
It solves your problem of sun tanning. It is suitable for oily skin and acts as a moisturizer and cleanser for dry skin.
7. Besan/Gram flour
It is good for acne-prone skin and for oily skin.
Mix besan with water/ rose water and form a paste.

Apply it

to the whole

face; after 15 minutes, wash with fresh water.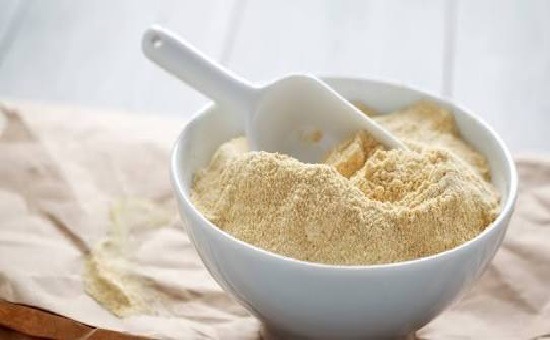 8. Lemon
It is a natural bleaching agent. Mix it with honey or curd and apply it on your face after a few minutes of washing with fresh water. It is suitable for oily skin.
9. Egg Whites
It is a natural astringent and has a couple of nutrients that help a firm, tone, and tighten the skin. Apply it to your face and have wrinkle-free skin.
10. Raw potato
Raw potatoes act as a great natural brightener for the skin, mash the potatoes and apply it as a face pack and remove it after 10-15 minutes with lukewarm water, it is a great source for removing dark circles as well.
11. Honey and cinnamon
Combine honey and cinnamon and use it as a homemade face mask for fighting active acne or for glowing and flawless skin
12. Turmeric 
Turmeric is a great natural anti-oxidant with properties of skin brightening. Applying turmeric mixed with little water as a face mask can remove blemishes, tan and provide a flawless skin
13. Papaya
It is not a secret that papaya is good for our liver, but papaya is also suitable for our skin. It has a component called papain which has skin lightening properties and can also lighten your scars and blemishes when applied to your skin. It helps remove dead cells and keeps the skin healthy, young and alive.
14. Tomato Juice
Tomato juice can help reduce blackheads if any and also reduces pores on the face. The results may not be shown instantly, but constant use of tomato juice would show excellent results on the front. Tomato juice is a part of home remedies for bright skin.
15. Cucumber
Cucumber has the same Ph level as that of our skin. It helps replenish the skin's protective layer and keeps the skin hydrated, making your skin glow.
16. Green Tea
Green tea is rich in antioxidants, which can help to reduce inflammation and protect the skin from damage. Brew a cup of green tea and let it cool. Dip a cotton ball in the tea and apply it to your face. Let it sit for 10-15 minutes before rinsing off with warm water.
17. Yoghurt 
Yoghurt contains lactic acid, which can help to exfoliate the skin and improve its texture. Apply plain yoghurt to your face and let it sit for 10-15 minutes before rinsing off with warm water.
18. Oatmeal 
Oatmeal is a gentle exfoliant that can help to remove dead skin cells and unclog pores. Mix 1 tablespoon of oatmeal with 1 tablespoon of honey and apply to your face. Let it sit for 10-15 minutes before rinsing off with warm water.
19. Rose Water 
Rose water has anti-inflammatory properties and can help to soothe irritated skin. Apply a small amount of rose water to your face with a cotton ball and let it dry.
20. Avocado 
Avocado is rich in antioxidants and healthy fats, which can help to nourish and moisturize the skin. Mash up some ripe avocado and apply it to your face. Let it sit for 10-15 minutes before rinsing off with warm water.
So, do try these Home Remedies for clear and glowing skin. 
Apart from all these natural remedies, following a healthy lifestyle is a must as dermatologists recommend;
You are cleansing your face twice a day, Exfoliating your skin once a week, Using a toner, moisturising twice a day, applying sunscreen, Sound sleep,
You are cleansing your face twice a day, Exfoliating your skin once a week, Using a toner, moisturising twice a day, applying sunscreen, Sound sleep,

drinking lots of water, eating lots of seasonal fruits, doing yoga, going for a walk in the morning, removing your makeup before going to bed, washing your face at night and last but not the least lead a stress-free life. 

Now you can get healthy glowing skin at home without spending a considerable amount of money on Products present in the market. So give these home remedies a shot for radiant, bright, clear and spotless skin. But always remember to be patient with the process.
Most of us want to look good, feel good and be healthy internally and externally. It is the dream of almost everyone to have glowing skin at home without spending much money on products. However, we cannot expect to have glowing skin overnight. It requires some effort and time to achieve. Glowy, healthy skin is a sign of good health. Want to have long, shiny, and frizz-free hair? Check out the home remedies for long hair to achieve them. It's something we strive for all year round, but it's especially important in the winter months when dry air can wreak havoc on your complexion. Rosacea, acne, and eczema are all exacerbated by dry skin, so it's important to find ways to keep your skin hydrated and protected. The best way to do this is to incorporate a few simple home remedies for flawless skin into your skincare regimen. We have mentioned a few easy glowing skin home remedies that will surely help you achieve your dream skin without spending much of your money and time on it. Natural remedies for glowing skin are also a great way to stop your skin from getting in contact with products that contain chemicals and harmful substances which can ruin your skin.
These home remedies for clear and glowing skin for oily skin are a great way for women with oily skin to treat their skin, especially during summer when our skin is exposed to harmful Ultraviolet sunlight and extreme sweat, so you can try out these home remedies for glowing skin for oily skin to avoid skin problems like acne, pores, etc. Home remedies for glowing skin use natural products that provide deep hydration and antioxidant benefits to your skin. Hiding your face under heavy makeup and staying indoors is not the best way to keep your skin looking young and radiant. That is why it is important to know the best remedies for glowing skin. Also, check out the best belly skincare during pregnancy, and many more.
FAQs on Home Remedies for Glowing Skin
1. How can I make my face glow naturally?
To make your face glow naturally, it's important to take a holistic approach to skincare. This includes staying hydrated by drinking plenty of water, eating a healthy diet rich in fruits, vegetables, and whole grains, and getting enough exercise and sleep. It's also important to use home remedies for glowing skin that are free from harsh chemicals and artificial fragrances and to incorporate regular exfoliation and face masks into your skincare routine. Using facial oil can help to hydrate and nourish the skin, leaving it looking glowing and radiant. Apart from that there are several other glowing skin home remedies mentioned above that you can pursue. By adopting these homemade remedies for glowing skin, you can achieve a healthy and natural glow for your face without having to rely on expensive skincare products.
2. How do I glow up overnight?
It's important to keep in mind that achieving a glowing complexion takes time and consistent effort. However, there are a few home remedies for radiant skin you can take to help your skin look more radiant and glowing overnight. A honey and lemon mask, turmeric and yoghurt mask, rosewater mist, aloe vera gel, and green tea bags are a few skins glow home remedies that can help achieve your results.
3. How to get Korean glass skin?
To achieve Korean glass skin using home remedies for glowing skin you can incorporate rice water toner, green tea and honey mask, milk and honey bath, and aloe vera and cucumber mask. By incorporating these home remedies for beautiful skin into your skincare routine, you can help to promote a more radiant and glass-like complexion, just like the Korean glass skin trend.
Happy living with beautiful skin!!!
Also, Check:
Happy Parenting