It is natural that every woman develops stretch marks at some point of time in her life.  And it's very common during and after Pregnancy. Although they are natural and not physically painful, but have ugly looks. So, no Woman would like to have stretch marks on her skin. Pregnancy also brings major changes in the appearance and health of vagina. Apple cider vinegar bath or douche can help resolve such problems. Wondering how to get rid of Pregnancy stretch marks naturally? Then this post is a must read for you! Here, Budding Star tells you How to get rid of Stretch Marks after Pregnancy through Home Remedies which have no side effects.
Is it possible to Get Rid of Stretch Marks completely?
At least half of pregnant women get stretch marks. Well, it's not possible to reduce Pregnancy Stretch Marks completely. But it gets lighter with time. The marks will not disappear if you will use creams, lotions and oil. Rather it will make your skin smooth and supple. Gradually with time (months or may be years) the marks will turn into fine lines which are almost closer to your skin tone.
Natural Remedies for How to get rid of Stretch Marks after Pregnancy.
1. Potato Juice
Potato juice promotes restoration and growth of skin cells as it contains vitamins and minerals.
Cut thick slices of a potato.

Rub gently on the stretch marks for a few minutes. Make sure the starch from the potato covers the affected portion.

Leave it for 5 to 10 minutes and thereafter wash off with lukewarm water.

2. Castor Oil
Castor Oil which can be used for numerous skin problem treatment, is also an effective natural way to remove stretch marks after pregnancy.
Apply castor oil directly on the stretch marks and massage it in a circular motion for 15-20 minutes.

After massaging, cover the area with thin cotton cloth and apply some heat using a heating pad.

For best results, do this as often as you can for a month.
3. Aloe Vera Gel
Aloe Vera gel has many healing and soothing properties that's why it can be used for removing Pregnancy Stretch Marks.
Remove the outer layer of the Aloe Vera leaf and take out the sticky gel from the inside of the leaf.

Use this gel on stretch marks

wash off with water after 2-3 hours.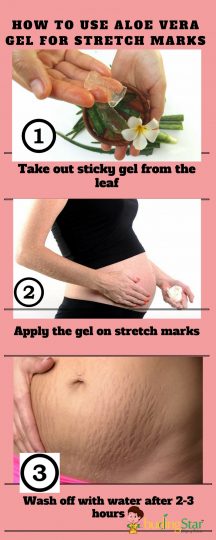 4. Apricots
Grind 2-3 apricots after removing their seeds to form a smooth paste.

Apply the paste directly on the stretch marks.

Leave it for 20 minutes. Then, rinse it with lukewarm water.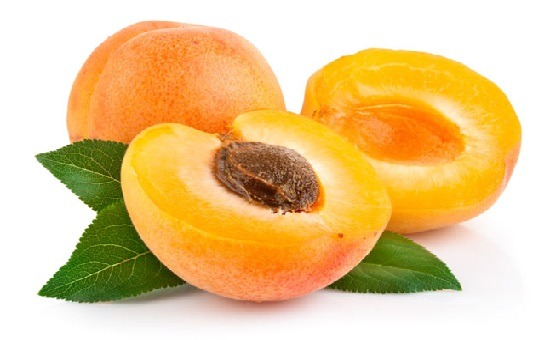 5.  Vicks Vaporub
Mix the coffee grounds and coconut oil together and make it into a paste, put a layer of Vicks VapoRub on your stomach, then rub the coconut-oil-and-coffee-grounds paste on top.

Wrap Saran wrap around it four times and let it sit for 30 minutes.
6. Sugar, Lemon Juice, Vitamin E
For this natural remedy, you need one spoonful of sugar, one teaspoon of olive oil or castor oil, lemon juice and half a capsule of vitamin E.

Mix all ingredients together until you get a smooth paste, then apply it to your stretch marks using circular movements for two to three minutes.
7. Onions
This one might make your eyes water, but it's worth it.
Cut red onion rings, and using one at a time massage your stretch marks a few times twice a day for at least 60 seconds per onion ring.

Once you're done, put the onion pieces in a blender and mix until you get a thick paste and apply it on the affected area for few hours.

8. Baking Soda
Mix one tablespoon Baking Soda with the lemon juice to form a paste.

Apply this on the affected area and wrap in cling.

Remove the wrap after 20-30 minutes and wash with warm water.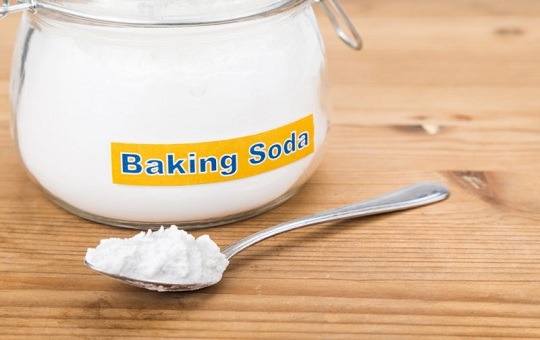 9. Egg White
Egg helps in rejuvenating the skin as it is a rich source of protein. For removing Pregnancy stretch marks only Egg White should be used as it contains amino acid and proteins.
Break one egg and separate the white portion from the yolk.

Beat the egg white for one minute before applying it to your stretch marks, making sure to keep it on for 10 minutes

.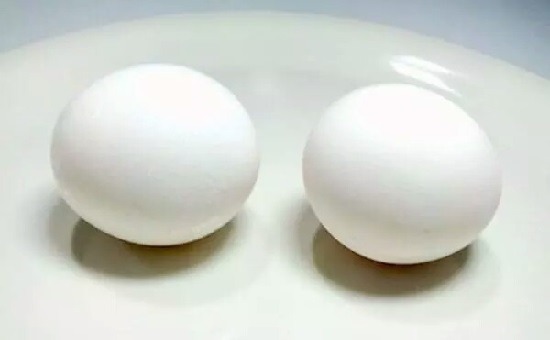 10. Almond Oil
Take 1-2 Tablespoon of sweet almond Oil and in that add few drops of your favorite essential oil and mix it well. Heat it for a few seconds and apply all over your stretch marks.

Then gently massage in a circular motion for a couple of minutes and let it dry.
11. Honey
Due to its antiseptic property , honey is a great source of reducing stretch marks. Apply honey on a cloth

Place it on the affected areas

Rinse off using warm or lukewarm water
12. Turmeric and sandalwood
As they promote even skin texture, mix rubbed sandalwood in water with smooth paste of turmeric root

Leave it for a few minutes

Rinse it off with warm or lukewarm water
Try these easy Home Remedies to remove Stretch Marks and see wonders!
Stay beautiful! Stay Confident!!
You may be interested in reading –
Home remedies to treat wrinkles or skin ageing
Home remedies for glowing or flawless skin
Is Traveling by Train During Pregnancy is Safe? Click here to read about it