When your life revolves around your toddler, it's like a new day everyday and when they start speaking..I think you want to record everything and freeze those cute moments forever so you can always revel in those moments as if they were new.You surely want them to know the let me love you meaning that you held specifically for them. 
If somebody would ask me..What are the most satisfying feelings you experience in the day..I would say my morning tea made by my better half and to see my kid eating nutritious food. Though , the latter is more satisfying 🙂
Since we stay as a couple and don't have too much help around, I normally take my kid with me mostly wherever I go..be it groceries, running errands, shopping, my workshop (clothing), or brunches, meeting friends,etc. Earlier I used to feel a bit irritated at times since they want our attention all the time meaning they stick to you like glue..but gradually they understand what is work, or leisure or shopping.
Believe me, my 2.5 yrs old girl knows my entire process of work, from cutting the fabric at home, making notes of colours, the colour charts, how to use measuring tape, what is embroidery, giving to dyer, giving for tailoring and embroidery, trims, laces, buttons, couriers and what not.
I think including her in my everyday work tasks makes her feel really happy and she is always learning about new things and that's how she understands how her mommy works and how not to mess around with work related things. She often scribbles in my notebook but never where I have made notes or accounts.
When I take her to the grocery store.. She tells me the vegetables she likes.. the name, their colours, she likes to put them in the trolley and take rounds in every section of the supermarket asking me to buy stuff for her..or for her dad and grandparents. She wants me to buy tea biscuits for her dad and bhua, her favourite fruits, cheese, milk, curd, dosa batter and what not. 
Earlier I used to be afraid she would ask for chocolates and candies since they are placed just around the billing counters to attract, but now she knows that we are not going to buy any of those. Once in a while, any parent would like the kid to relish her favorite candy, so I let her do so.
When I take her to a mall, she tells me " mamma , aap eyebrows karwa lo.. dekho aapki eyes kaisi dirty ho rahi hai", and I just look at her face in awe 🙂
And she 's happy to try out clothes for herself..saying "chalo mamma try karte hai isse..I like it" and "chalo coffee peete hain", and I don't see anything more enjoyable than spending time with my little one anywhere..be it at home or outside.
We sing songs, dance in the funniest way and laugh like crazy at home. Though everyday is not the same, I try to live in the moment and be happy in whatever I have rather than fretting about what I cannot have.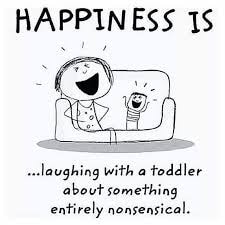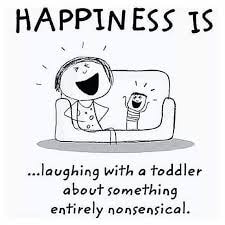 Some days I would like my house to be neat and tidy like before, but time flies and she would grow sooner than we can believe, have her own schedule, the home would be clean, but we would miss her childhood like anything.
Even though the kids know how much you love them, every parent wishes that "let me love u a little more before you're not little anymore" in their mind during their children's childhood. Every parent can go through a flashback of their parenthood when they listen to let me love you a little more before you're not little anymore song. We all see our kids growing as time passes by quickly and just wish that time lets let me hold you a little longer before you're not little anymore. Below listed are a few let me love you quotes and ways through which you can fulfil your dream to let me love you a little more before you're not little anymore in tagalog, let me hold you a little more before you're not little anymore.
Here we are sharing the top four ways to cherish your kids:
1. Express your feeling
Always express your feelings with your kids. If they do something then please appreciate their efforts that they have made to impress you. Tell them that you love them a lot. If you are out of town then let them know that you are missing them and do video calling for them. Always have belief in your kids and shower both mother and father with the love they deserve. You can even make small notes for them and leave them around their toys, lunch boxes and so on. Expressing how much you love them will never go unappreciated because children are very observant and pick up on things always. Want to make it feel more authentic? Show them that let me love you while you're little, let me love you a little more before you are not little anymore meaning in hindi, because it does make a difference.
2. Play With Your Kids
Always get down on their level and play with them. They really do appreciate it when you spend time with them, playing with their favourite toys like they are your favourites too! Take them on outings to parks and gardens and engage them in outdoor games. It helps strengthen your bond with your child. Watch your kid's favorite movies and cartoons with them and you will also find yourself as a kid. They will feel more special and focused and love this action of yours. You can also buy them their favorite toy, game. Your child will love your attention and will embrace quality time with you.
3. Listen To Them Properly
Always pay full attention to whatever your kid wants to say to you. Listen with an open mind and be ready to accept if you have misunderstood their words because it is natural to do so. This makes them feel heard. If your kid is too small then listen to voices he made during playing on their own. Enjoy all his activities. Listen to their incomplete sentences and words. These feelings will give a smile to your face. Listen carefully to what they say and ask. Always show interest in their conversation and listen with full attention. Love their valuable speech.
4. Be Close To Them
Always show closeness to your child. Gently lift them in your arms and shower your love for them. These close moments will be remembered by them forever. Make sure your touch holds more love than anyone else's as this can lead to a feeling of ignorance in them. 
5. Ask them about their day
Children have a lot of stories to tell and they want someone to hear them. The smallest events that take place in their daily lives also mean a lot more to them than you can imagine. Ask them about their day, what they did, what they didn't do and would have liked to, if something distressed them. You will not only get your child's unconditional love but also understand them better and their needs better. 
6. Make a special routine
Pick one day where you both have a good amount of time and come up with an event or a series of events  that you both would like to engage in. Ask your child about their favorite activities and make that day a special day where you follow those activities. It is a small gesture but very powerful. 
7. Ask your child for their views
Of course, they are children and cannot always be told about a lot of things but what I mean by that is to ask them for their opinions on the smaller things. For example, if you are planning dinner, ask them for a good option to go for. If you are shopping together, ask them to pick out a shirt for you. These things make them feel more confident in themselves and make them feel like they are very much a part of the family as anyone else. Allowing them to be part of family discussions makes them realise the worth of being understanding and realistic when it comes to taking care of their family. Once they have their own family in future even they would want their kids to involve themselves in discussion. This allows them to in a way be part of the family. 
As a child grows, he or she might not need your physical help as much, but they still need your affection and love forever. Your presence will give them comfort, assurance, and connection. Always have unconditional parenting ideas with your little ones. Allow them to sit on your lap and read a book or sing a song for them; this will strengthen your bond with your kids. Cherish every moment with your kids. Even though you always tell them that "let me love you before you're not little anymore" it is very important, as a parent, to understand that other extracurricular activities and experiences are crucial for their healthy development. You can send them to summer camp, if you are from Chandigarh check out our summer camp in chandigarh blog to know more about it. We all feel that without the notorious kids and their fun a home does not feel home but the truth is that a home without a mother is not a home, we all underestimate the presence of our mothers in our life. Parents as well as children together make a happy home. 
Happy Parenting with Budding Star