Hello Dear Mommies!
I love clicking pictures of Nature whenever I get some spare time. However, mommies are not entitled to have some 'Me' time, still, I get somehow. Hence, I always to wanted to do some creativity with these pictures instead of keeping them safe in my laptop folder. Luckily, I came across with this online puzzle site J S Puzzles. They have come with an innovative idea of converting your cherished pictures into an exciting jigsaw puzzle, which can be played online as well you can share it with your friends through a shareable link.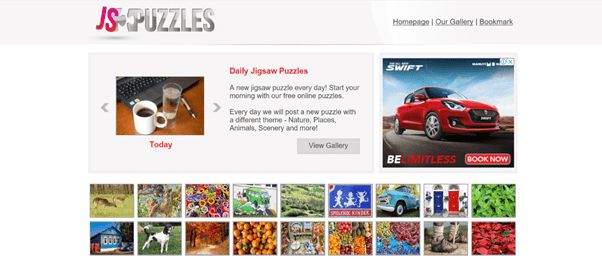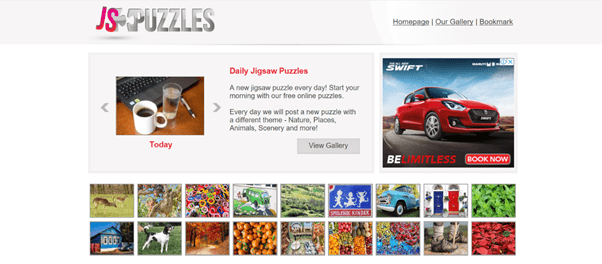 This site has got an exciting collection of different puzzles with a different theme –
Nature

Animals

Art, and many more.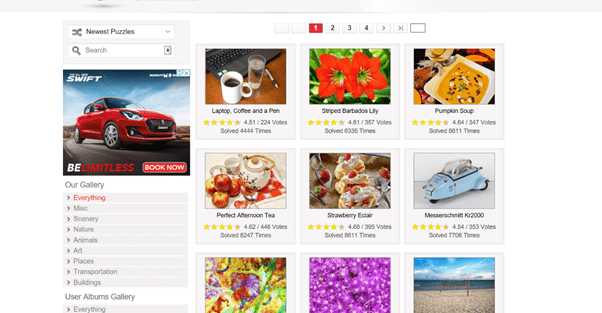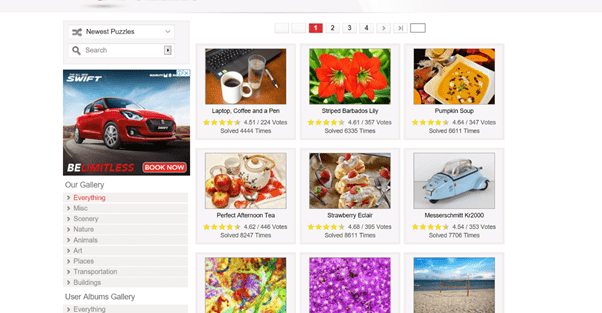 Moreover, you can also create an album of your favourite pictures to play puzzles from it. As I love flowers, hence I have created an album with the pictures of flowers.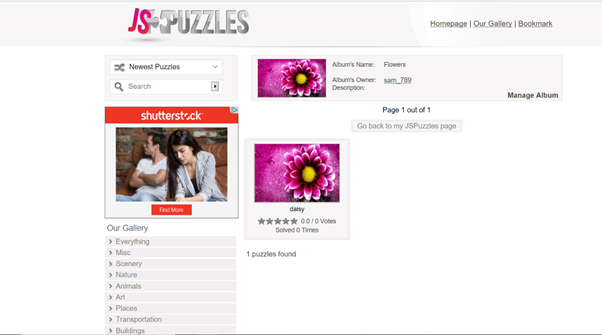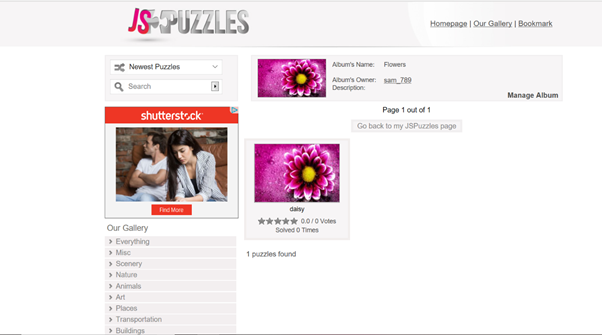 Once you click the album, the images will appear, so that the puzzle gets formed and you can play.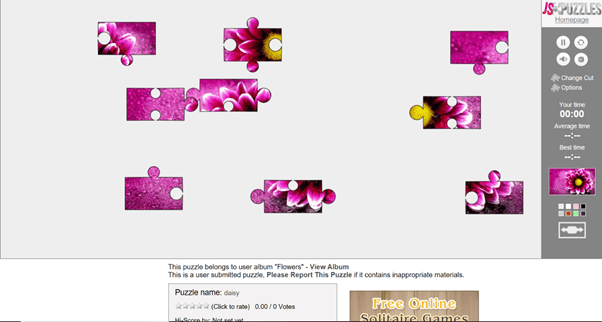 I find this gaming website quite addictive, as I always want to get the high score from all other competitors. The following screen shows your result on the scoreboard with all related information.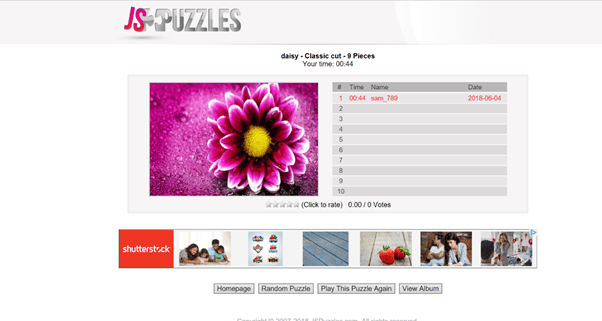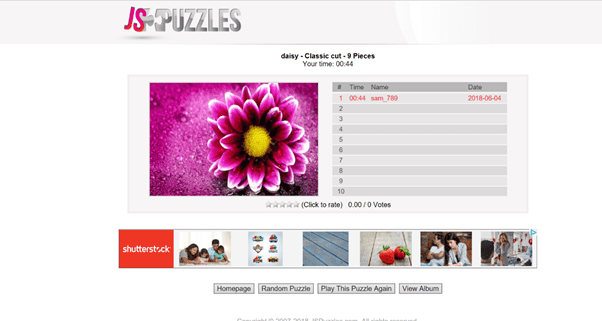 As summer vacations are here. Hence, for the parents it is vital to get ready with some good and innovative ideas to keep their kids engaged during the summer vacations. Although outdoor activities are good, still it is not possible to go for an outdoor activity all day long. Therefore, this puzzle site will solve your problem as it will be a good and enlightening indoor activity for your kids. The minimum age to play and understand jigsaw puzzles is 7 years. 
Here are some valuable insights about this puzzle website.
You can play numerous stock puzzles free of cost. Apart from these stock puzzles, there are some user-generated puzzles also, which are as exciting and fun to play.
A new puzzle is added every day. Hence, no question of getting bored of repetitive puzzles.
Every puzzles are categorized in different theme like nature, places, animals, etc. It will also provide knowledge to your child. Your child will learn the names of different places, animals, etc.
The best feature of this website – you can also upload your own puzzles and save it to play in a puzzle form.
It is completed safe and free from offensive content. This website is solely meant for gaming purpose; hence it is free from those content which can leave a negative impact on a child's psychology.
This website is also available in mobile application format. Both Android and iOS versions are available for free to be downloaded from their respective app store.
Overall, J S Puzzles is a good online puzzle website for jigsaw puzzle lovers. This website has a good user interface and still if you face any difficulty in uploading your pictures to form a puzzle, they have a dedicated 'Help and Support' team to help you.
My ratings for this site goes 4/5.
Check out this interesting puzzle website to create your own jigsaw puzzle by clicking it here!
Please note that every online gaming websites are for the entertainment purpose only especially meant for the kids. Therefore, all parents are requested to pay special attention to the activities of their children during the gaming session even during their internet surfing.
Happy Playing!