Almost all of us grew up using plastic-based sanitary napkins. We are fully aware that the commercial pads and tampons are non-biodegradable having 90% plastic. Though you're so claimed, the best sanitary pads have that plastic covering which stops embarrassing blood-spots during periods, but you know at what cost? Yes, these commercial plastic sanitary pads and tampons pose a serious threat to the environment and also affect our health too.
The usage of sanitary napkins can cause cervical cancer, rashes, constant itching, infertility (due to the deodorant used in them), multiple infections, etc. Also, sanitary napkins are posing a severe threat to the environment as they cannot be recycled, thus adding to pollution menace. Ladies, it's high time now, let's pay a consideration to the serious matters related to our health and environment.
The current scenario of the disposal of sanitary napkins
Though disposal of sanitary napkins contribute to just 1% of the total plastic waste which is generated in our country but still it is more than 25000 tonnes a day. Most women who are living in the urban areas dispose of their sanitary napkins in a dustbin which eventually leads to landfills whereas in rural areas, women usually wash their sanitary napkins and bury them in a pit. This reflects a need to be educated on the proper disposal of sanitary napkins at home or switching to best biodegradable sanitary pads.
Let's take a pledge to shift to biodegradable, Eco-friendly and organic sanitary napkins or hygiene products. Though biodegradable sanitary napkins are a bit costly (due to less demand) but we all know "Health is Wealth". So, for your comfort, we have curated an extensive list of Eco-friendly sanitary napkins for Indian Women. The list is divided into two types- Disposable and Reusable.
Eco-Friendly Sanitary Napkins for Indian Women:
Disposable Alternatives
Disposable alternatives include disposable biodegradable napkins that cannot be used again. So, you need to dispose of once used. As already discussed above, such napkins won't be degrading our environment and health too.
Here are the Best Disposable Biodegradable Napkins for Indian Women: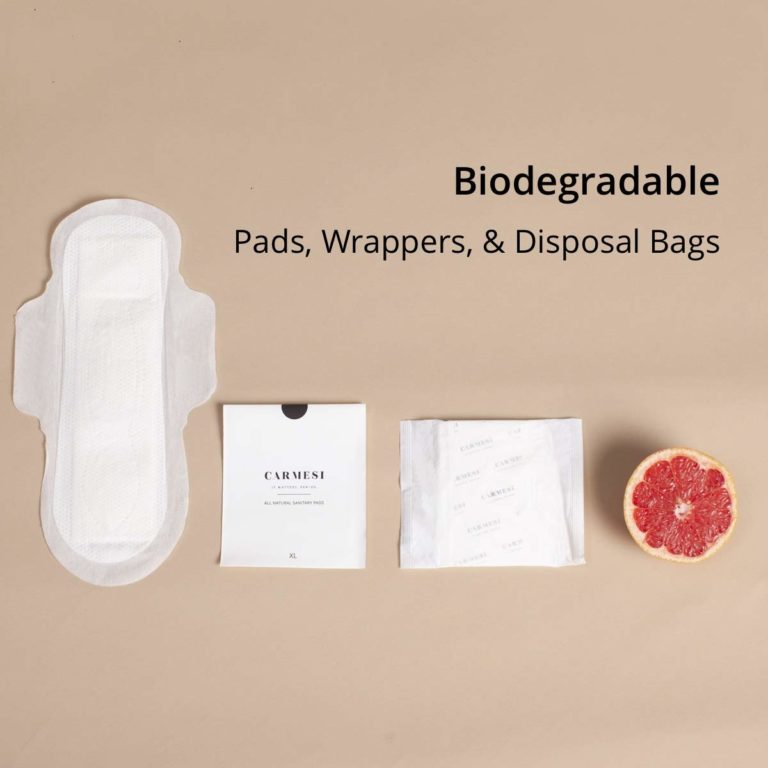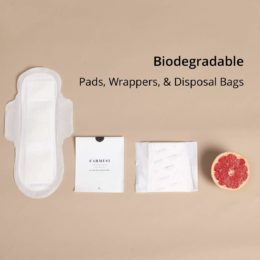 Carmesi pads is one of the best biodegradable napkins for periods promising irritation-free and rash-free experience. They are made of corn and bamboo that are all-natural and with safest ingredients ensuring healthy and safe periods for all women out there. These extremely thinnest pads are free from parabens, chlorine, and toxins. While using this pad, you don't need to worry about the leakage as its core is made of bamboo fiber which absorbs the liquid completely. Also, each pad comes with a biodegradable disposable bag safeguarding hassle-free and eco-friendly disposal.
Price- Approx INR 23 per pad   
Amazon Customer Rating – 4.3 out of 5 stars (based on 16 customer reviews)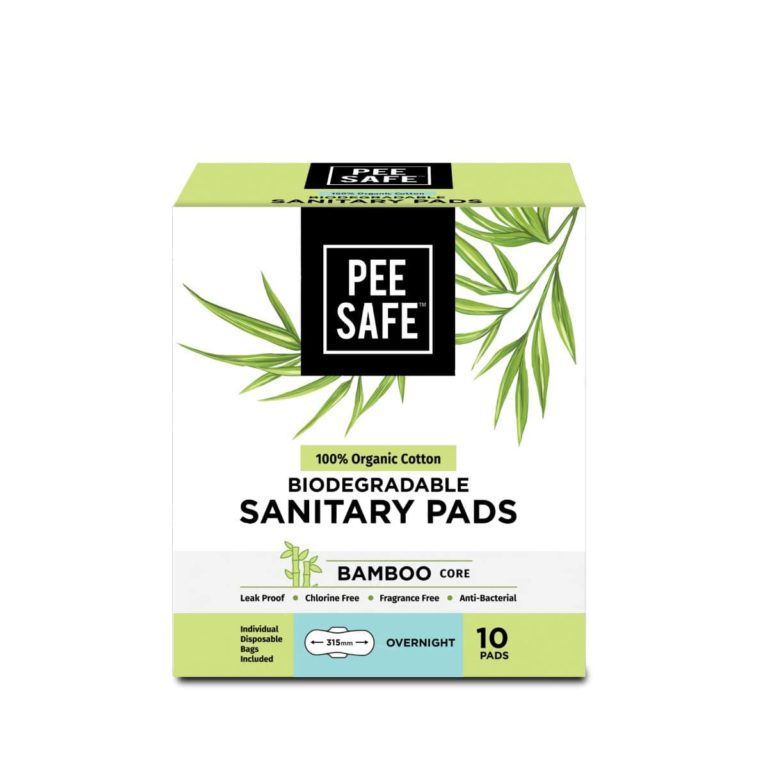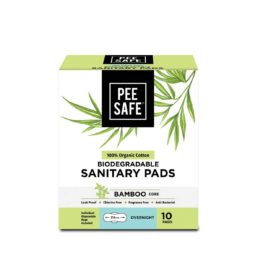 If your flow during periods is heavy and you are considering switching to biodegradable sanitary napkins, then Pee safe is the pad especially shaped for you. It comes in two sizes: Overnight and Regular (both sizes crafted for heavy flow). This pad is exclusively made of bamboo pulp that absorbs even the heavy liquid flow completely guaranteeing leakage-free periods. The pad's top sheet is 100% organic cotton, chemicals free, dyes free, chlorine-free that makes certain no rashes down there.
Price- Approx INR 29 per pad 
Amazon Customer Rating – 4.8 out of 5 stars (based on 15 customer reviews)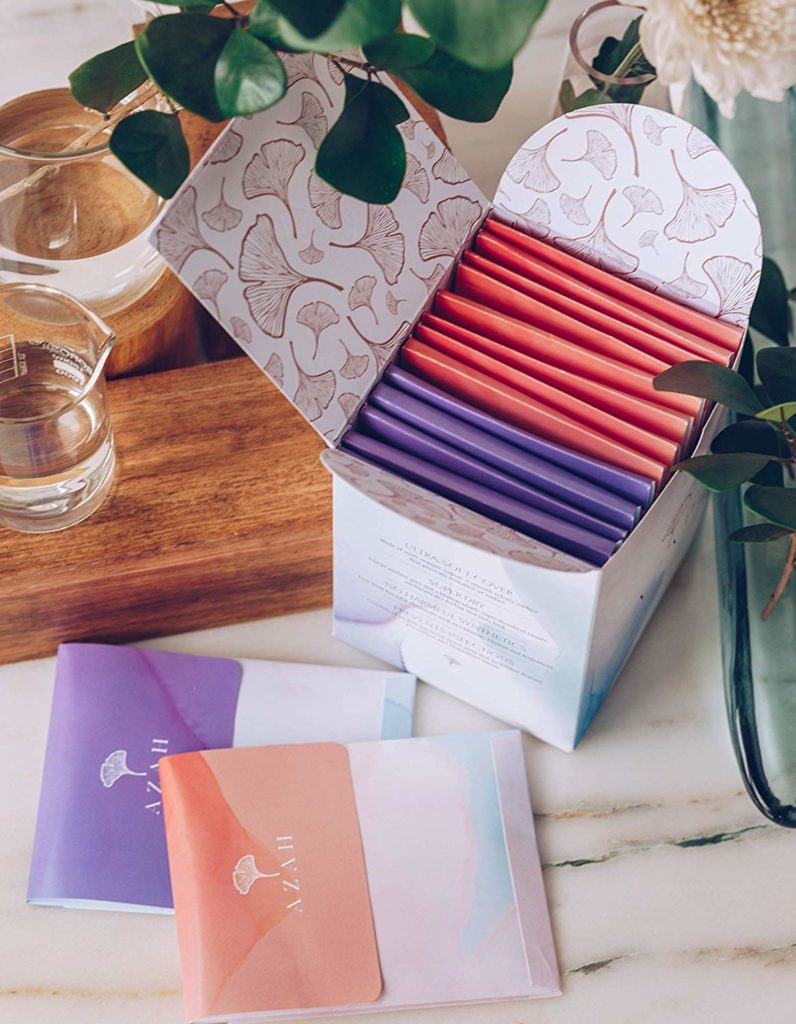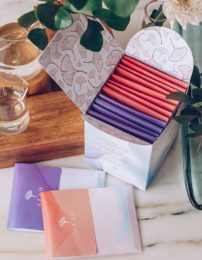 Your simple monthly switch to biodegradable Azah Pad can reduce plastic pollution to a great extent. The top sheet of the pad is made with the finest organic cotton and its core is effectively absorbent for every flow. The pad comes with extra-wide wings ensuring it remains intact in place, thus keeping you protected from any leakage in night or day time. It is artificial fragrance-free and skin-friendly, so there is minimal chance of any kind of irritation or rashes during menstruation.
Check its Latest Price on Amazon
Price- Approx INR 21 per pad   
Amazon Customer Rating – 4.5 out of 5 stars (based on 159 customer reviews)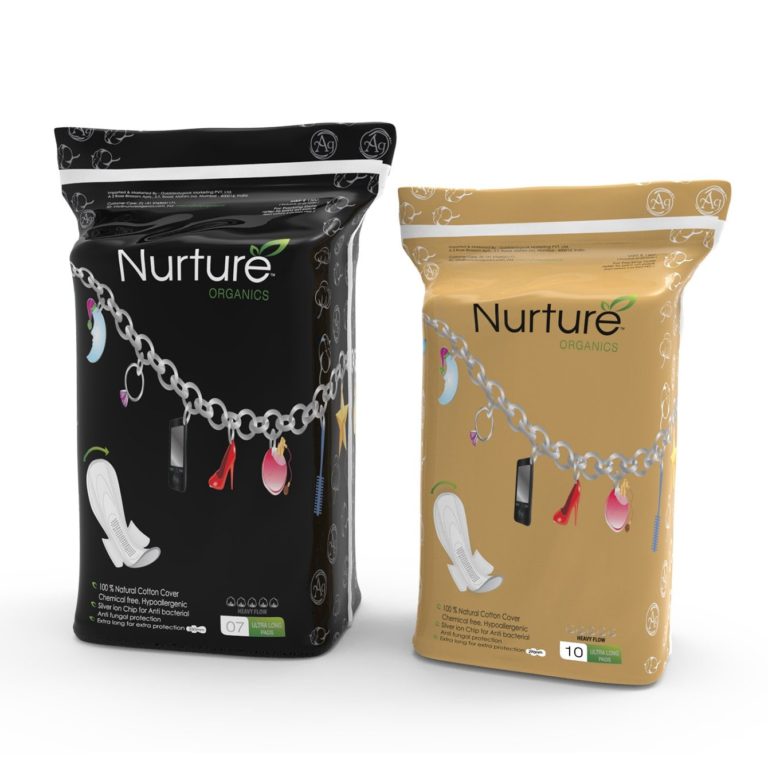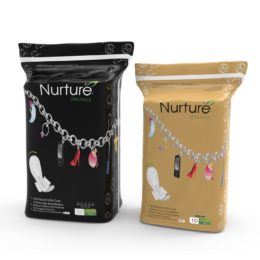 If you have that sensitive skin which is so prone to rashes and infection, then this pad is certainly for you! It is best for all skin types as its top sheet is made of 100% natural cotton. Due to its widest back, it is one of the longest Pad available. Also, this feature gives extra protection all day long and at night. These pads are chlorine-free, dioxins free and artificial fragrance-free.
Price- Approx INR 15 per pad   
Amazon Customer Rating – 3.8 out of 5 stars (based on 17 customer reviews)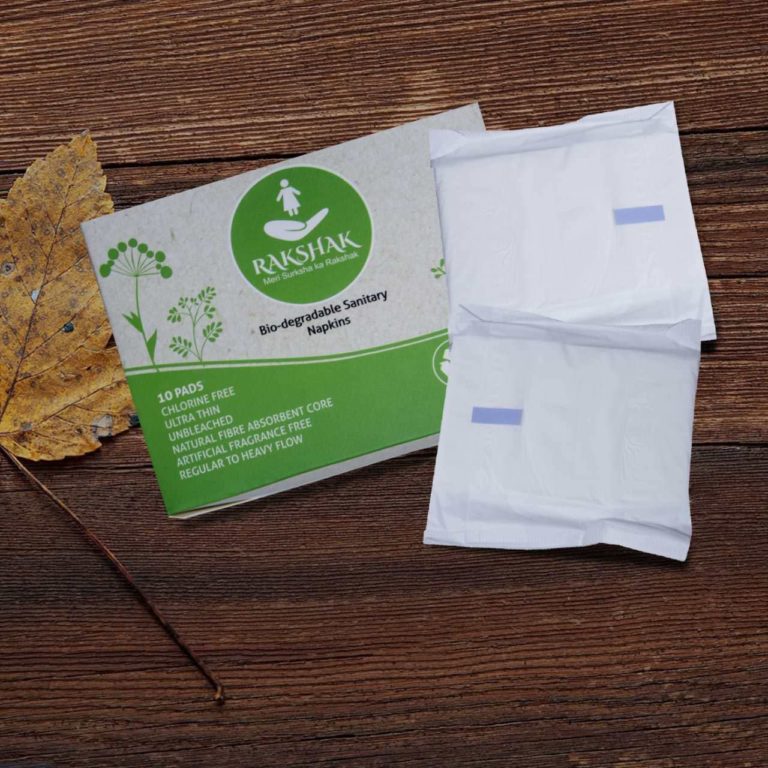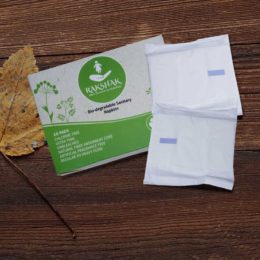 Rakshak sanitary pad is one of the safest and hygienic-sanitary product to use as recommended by most of the doctors. This low-cost biodegradable pad is so comfortable and soft that it moves with you. It comes with wings and its shape is designed so aptly which can easily fit into any panty liner.
Check the Latest Price on Amazon
Price- Approx INR 12 per pad   
Amazon Customer Rating – 4.6 out of 5 stars (based on 5 customer reviews)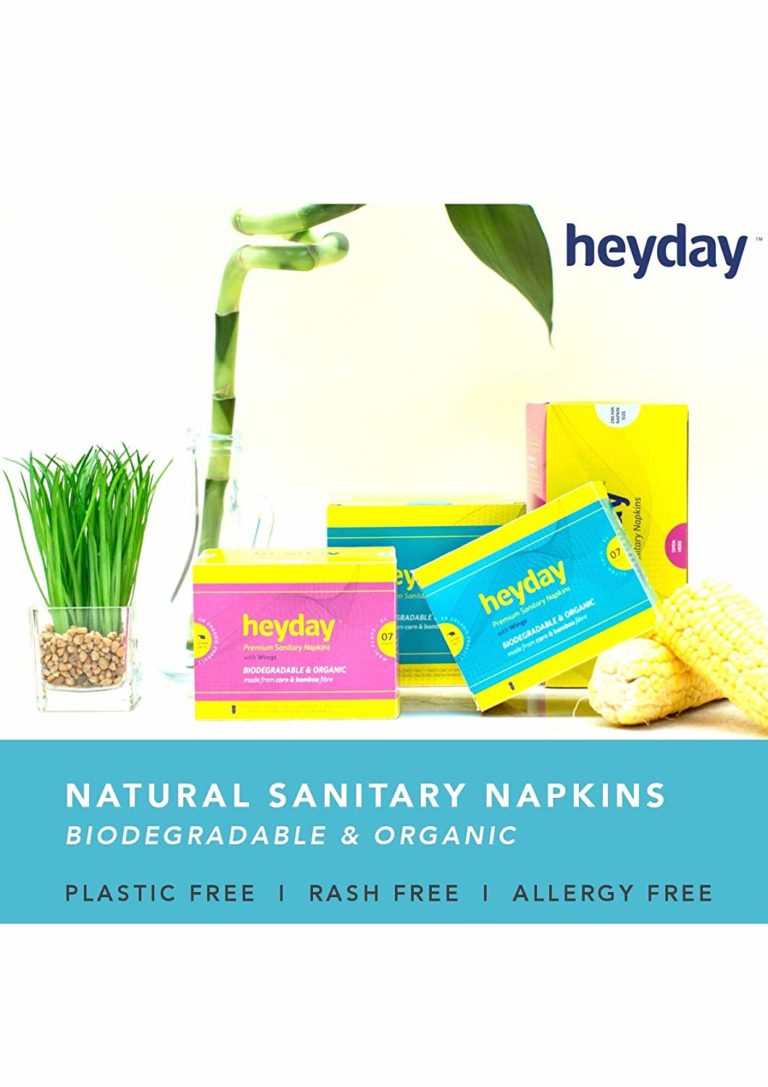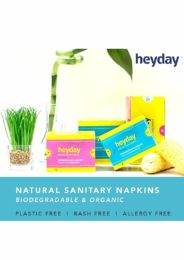 Heyday pads have two ranges: Maxi Fluff (thick and bouncy) and Ultra Thin (super slim). Both the ranges are 100% natural & biodegradable and made of corn and bamboo (plant-based fibres). The antibacterial top sheet of this pad has such a soft texture that guarantees no skin irritation. Each winged napkin comes with biodegradable disposable packet and both take around 6 months- 2 years to decompose once disposed of.
Buy Now on Heavy Discount on Amazon
Price- Approx INR 14 per pad
Amazon Customer Rating – 3.9 out of 5 stars (based on 10 customer reviews)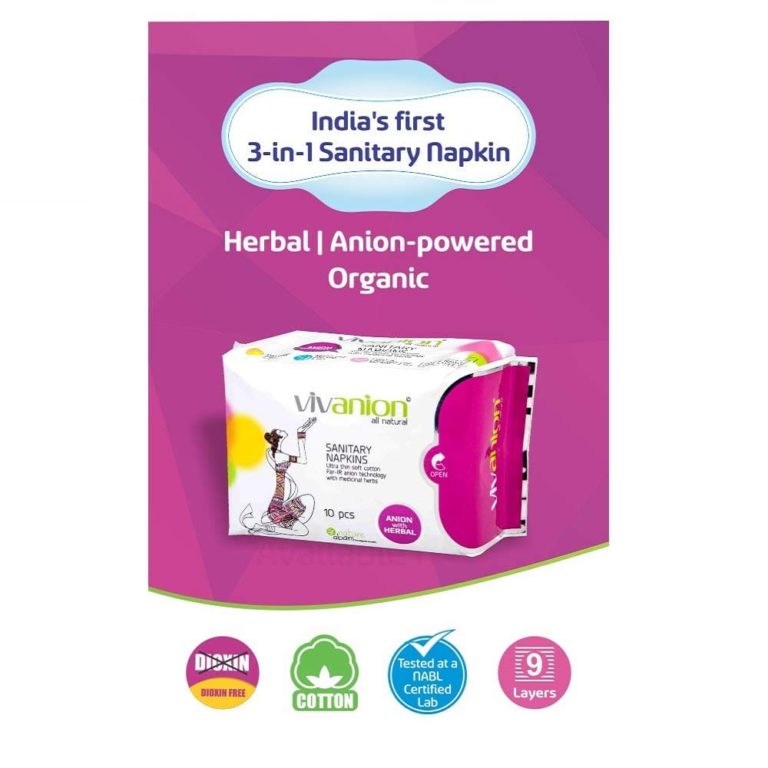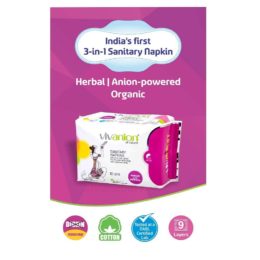 Vivanion Pad is India's first 3-in-1 sanitary napkin with herbal, anion-powered and organic hygienic features. The anions (negative ions) present on this pad's strip moves up the womb from the vagina and enhances blood circulation, cell vitality, detoxification during periods, etc. The pad gets decomposed within one year once disposed of. The liquid absorption is quite high in these pads, thus giving you full leakage protection all day and night. The complete pack includes 3 sized napkins which are: Mini Pads (for first & last day use when the flow is less), Day use Pads (for heavy flow having absorption capacity 80-100 ml) and Night Pads (for heavy flow having absorption capacity 100-150 ml).
Get the Latest Price on Amazon
Price- Approx INR 19 per pad
Amazon Customer Rating – 3.2 out of 5 stars (based on 6 customer reviews)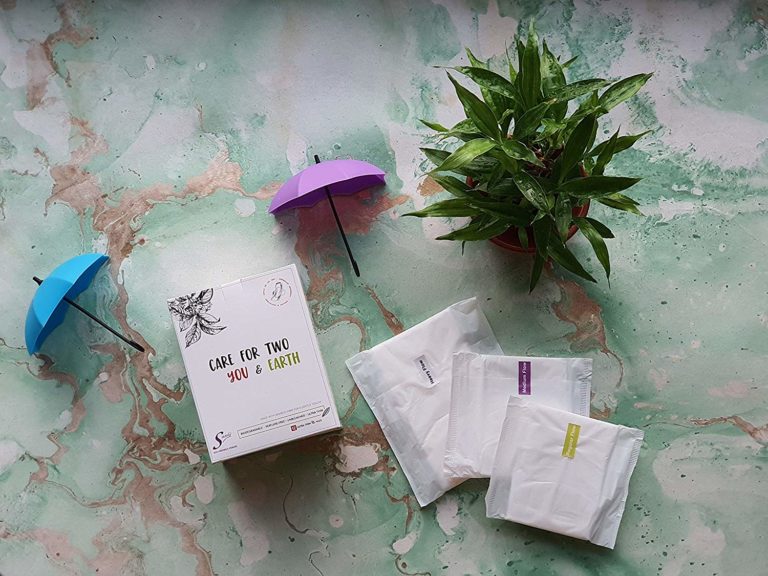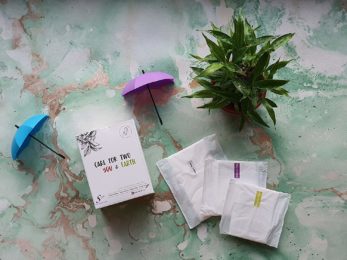 Another biodegradable and compostable sanitary pads that promise safe and healthy periods! Saathi Pad is made of bamboo fibre and is 100% chemical-free. These ultra-thin pads come in three sizes which are: Regular, XL and overnight that you can choose as per your flow. Saathi pad takes 6 months for decomposing once it is disposed of. So, without a suspicion switch to Saathi pads if you want best for your health and environment too.
Find its latest Price on Amazon
Price- Approx INR 22 per pad 
Amazon Customer Rating – 5 out of 5 stars (based on 1 customer review)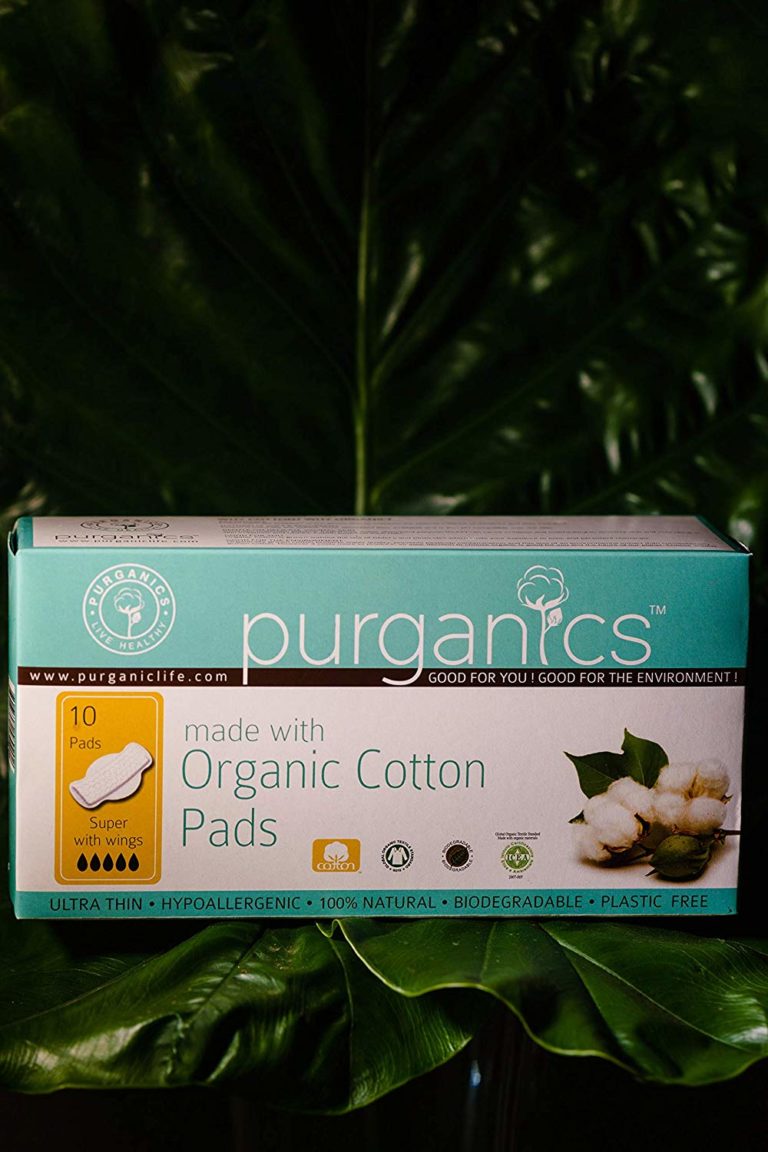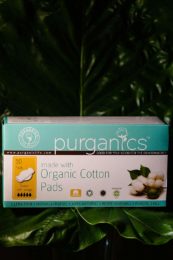 The name "Purganic" has come from pure + organic. So, these pads are all-natural and made of 100 % organic cotton. The top sheet of the pad is made of organic super soft cotton that provides high absorbency during your heavy flow days. The pad is fragrance-free, bleach-free and pH compatible with subtle vaginal skin. These pads are bit costly but they are worth it. After all, you can't compromise on your health. The brand also offers panty liners and tampons.
Price- Approx INR 35 per pad 
Amazon Customer Rating – No review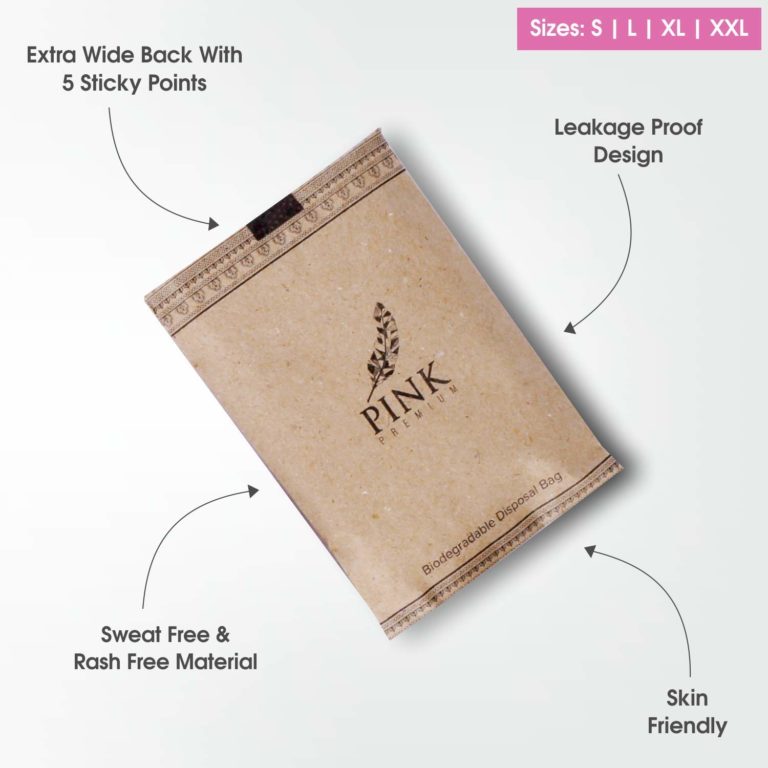 Let's make a responsible choice by moving to biodegradable Pink Premium Sanitary Pads. This ultra-soft pad is made of all-natural materials and comes in 4 different sizes that are: Small, Large, XL, XXL with different absorption capacities. It has an admirable leakage proof design that gives you long hours protection. So skin-friendly that makes you feel relaxed during periods!. Each pad is wrapped with a biodegradable Disposal bag.
Check the Discounted Price on Amazon
Price- Approx INR 23 per pad       
Amazon Customer Rating – 5 out of 5 stars (based on 1 customer review)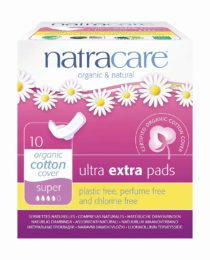 Make your monthly experience comfortable and leak-proof with this plastic-free and totally chlorine-free (TCF) soft and breathable pads. By using this pad you will always feel in good health. This brand also offers organic panty liners, tampons, and maternity pads.
Find the Latest Price on Amazon
Price- Approx INR 26 per pad 
Amazon Customer Rating – 3.6 out of 5 stars (based on 12 customer reviews)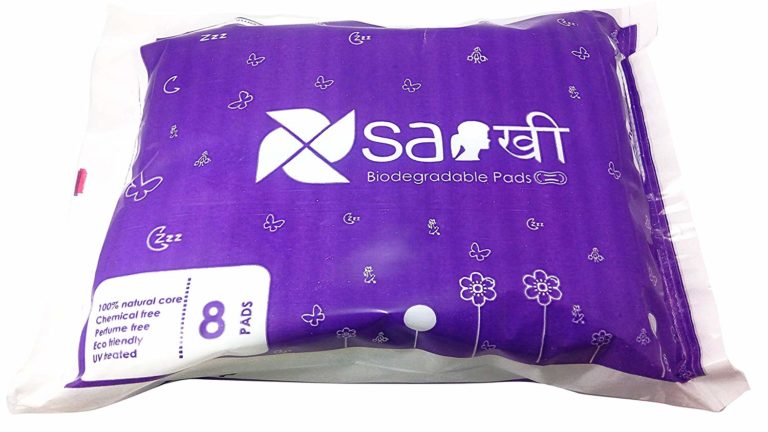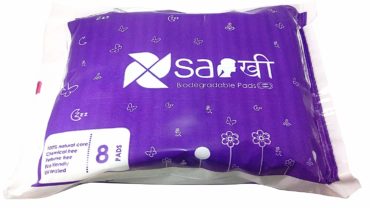 Contribute to the environment in a small way by buying biodegradable Sakhi Pads. This low-cost pad is made from pine wood fibre, silicon paper, butter paper, non-woven paper, and cotton. It takes 8 days to decompose if buried in the mud. It is manufactured by the Self Help Group (SHG) named Saheli started by rural women of Goa. So, if you are buying this pack in a way you are supporting those rural women. As per Amazon Reviews, the pad is not much effective for heavy flow days, though safe for low flow days that is beginning and end of periods.
Buy Now and Support Rural Women
Price- Approx INR 6 per pad 
Amazon Customer Rating – 3.1 out of 5 stars (based on 52 customer reviews)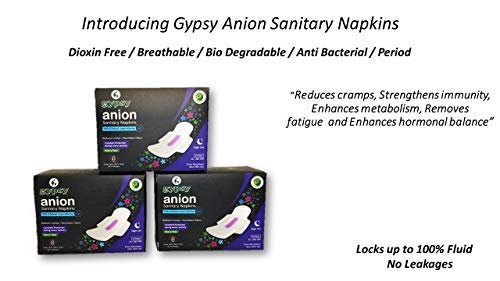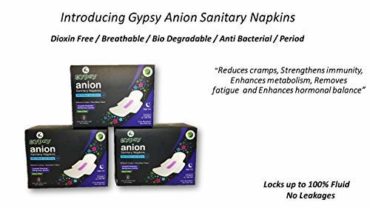 This dioxin free and biodegradable gypsy pad is not the only boon to our health but also for the environment too. The pad is rooted with an anion chip that prevents any discomfort and unwanted bacteria during periods. Anion chip in the pad releases negative ions which strengthens immunity, balances rough cycle and even eliminates stress giving you peaceful sleep. This ultra-thin pad is so lightweight and flexible offering constant protection against leakage and wetness.
Price- Approx INR 12 per pad
Amazon Customer Rating – 3.5 out of 5 stars (based on 11 customer reviews)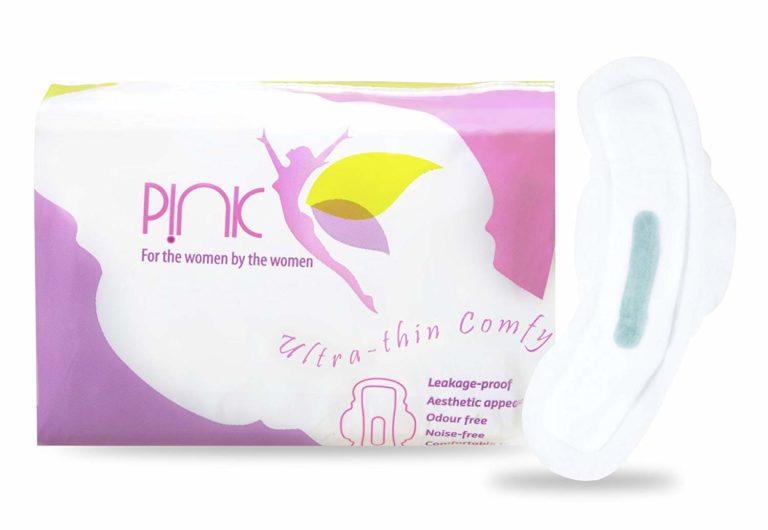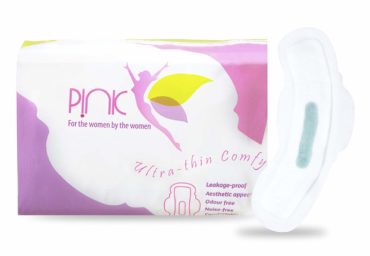 Another environment-friendly option is Oren sanitary pad which is made from natural matter. The price of this sanitary pad is quite reasonable as compared to other brands but that doesn't mean Oren brand compromises on its quality. This odor-free pad is skin-friendly and the absorbent's quality is nice. This pad takes 40 days to decompose.
Price- Approx INR 8 per pad     
Amazon Customer Rating – 3.7 out of 5 stars (based on 26 customer reviews) 

Reusable/ Washable Alternatives
Reusable alternatives include washable cotton sanitary pads and menstrual cups. These alternatives can be washed and used again.
Here are the Best Reusable Sanitary Pads for Indian Women: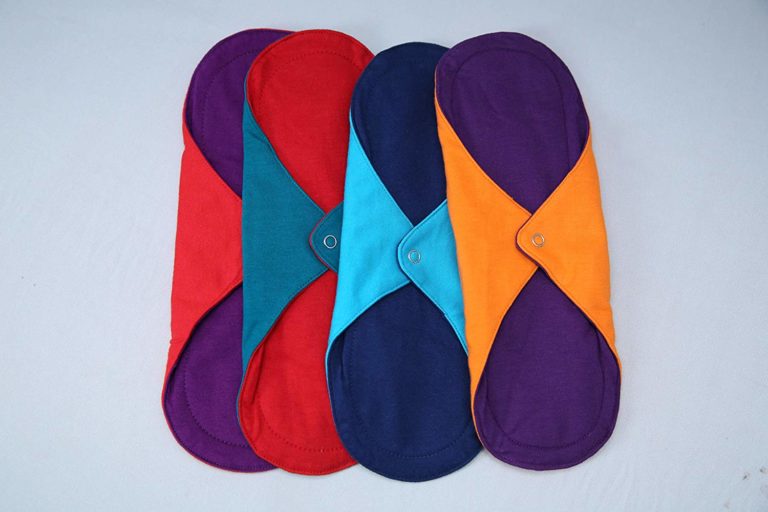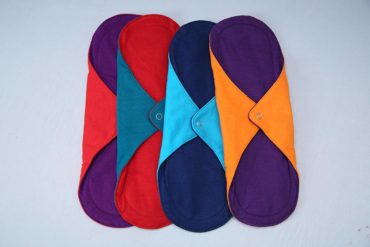 Let's care for our healthy menstrual hygiene and environment by using Feelfree reusable cloth pads. This pad is such a big relief to hurting rashes and itching. You can even choose the color of the pad as it comes in various earthy shades. It is easy to wash and can be continuously used for 8 hours.
Price- Approx INR 87 per pad
Amazon Customer Rating – 4.3 out of 5 stars (based on 49 customer reviews)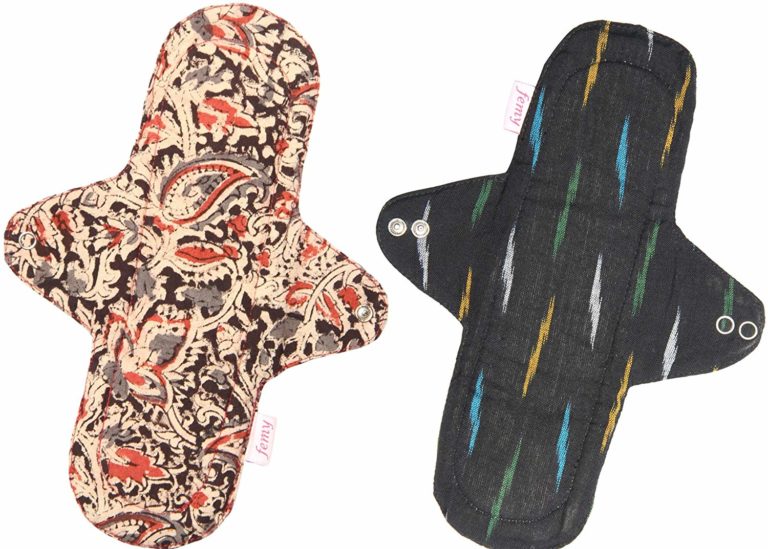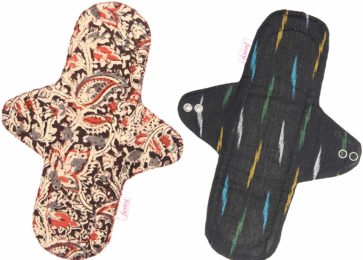 Eco-friendly, long-lasting and hygienic method of menstrual management is to switch to reusable 100% cotton fabric Femy pads. It is suitable for every flow as it has proper layering and comfortable cushioning. It comes in a combo pack having Kalamkari Black & Ikkat Black designs. You can easily wash the pad with liquid Dettol and use it again. Each pad avails at least 50 washes. The pad has a snap button on its wings thus, it can be tucked keeping at its place.
Price- INR 275 Combo Pack
Amazon Customer Rating – 3.7 out of 5 stars (based on 45 customer reviews)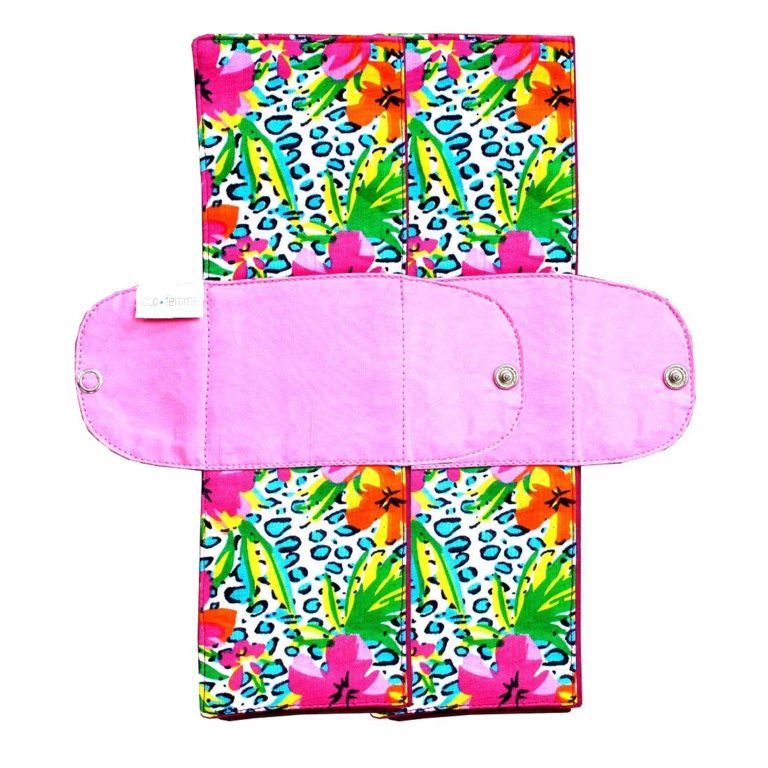 Join the cloth pad revolution with EcoFemme breathable, leak-proof, washable and reusable cloth pads. This foldable pad is made of 100% pure cotton fabric giving you less sensation of wetness and irritation. For maintaining proper hygiene, wash the used pads in cold water & then in warm water and dry them in direct sunlight. Each pad lasts for 5-6 years and has approximately 75 washes. It comes in various colors. Please note that the color dyes used on pads are certified organic.
Check the Discounted Price on Amazon
Price- Approx INR 255 per pad
Amazon Customer Rating – 5 out of 5 stars (based on 2 customer reviews)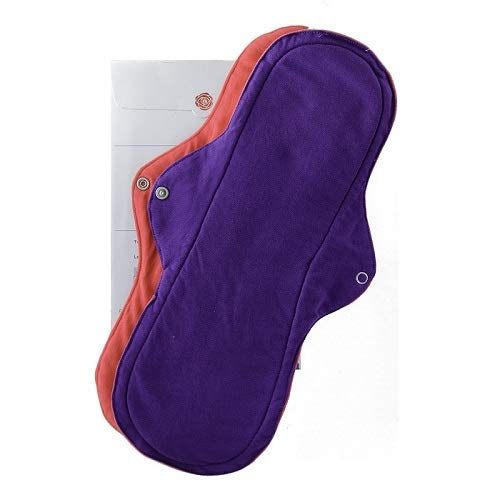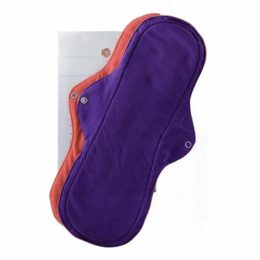 You can rely on SOCH cloth pads every month as they will give you rash free and leak-proof experience. It comes with improved wings design with snap buttons (on side of wings) giving additional protection from side leaks too. It can be washed and reused at least 120 times. SOCH pad is super comfortable and you will feel as if you aren't wearing any pad. Anytime one of the best reusable alternatives over disposable pads!
Switch to Greener Periods & Buy SOCH Pads on Amazon
Price- Approx INR 315 per pad (depends on the size of Pad)
Amazon Customer Rating – 3.4 out of 5 stars (based on 13 customer reviews) 
What are the benefits of eco-friendly or organic sanitary pads?
Better for you body as the regular napkins contain chemicals that are associated with a higher risk of cancer.
Pure cotton sanitary pads in India or organic pads allow the skin to breathe unlike sanitary napkins with man-made fabric.
Regular sanitary napkins are often uncomfortable to wear as they are mostly made of plastic, eco-friendly fabric, or feel-free cloth pads are made up of cotton or materials which are soft on your skin.

Sakhi sanitary pads are Eco–Friendly which are very comfortable and healthier for the user since they do not include bleach, they are all-natural pads that do not contain any chemicals, lowering the risk of allergies. The soft materials used allows the skin to breathe, keeping it dry, 

They provide good protection with no leakage.

Since the material used in eco-safe napkins does not contain hazardous chemicals, the delicate skin surrounding is free of rashes, making it skin-friendly.
We really hope this extensive list of organic sanitary napkins would be helpful to you. Let's all take a pledge to reduce our plastic usage and shift to eco-friendly sanitary napkins that are good for body and earth too.
Note: It is advisable to change pad once every 4-6 hours even on light flow days.
Wish you happy periods and hope they always come on time 🙂