The COVID 19 pandemic has managed to shake the entire world. It is after a very long time that mankind, despite the advancements in science and technology, felt truly vulnerable, the feeling of safe travel became history. It took 2 years, from late 2019, for mankind to find a way to try to curb the spread of the virus. Vaccines against the virus are more effective than they were in the beginning. Initially, the virus was found to commonly target middle-aged adults and above. Today vaccines are available for those aged 18 and above. In this article, read safety measures if your kid is travelling during the Covid times.
However, there are no vaccines for those who are below 18 years of age. Hence, this poses a threat to children and adolescents. We as a parent have 1 question in mind "is it safe to travel"? Regardless, schools and other academic institutions have opened and are functioning in full swing. This poses a risk to kids who are travelling, as they come in contact with a diverse population on a regular basis; be it at school or on the way to school or when they go out with parents. Hence, it is highly advisable that travel safety measures be taken for your kids during the COVID times. Here are some of the top travel tips with kids that can be implemented:
Safety Measures if your kid is travelling during the Covid times:
1. Sanitize before and after travel
It is important that parents teach their children to sanitize before and after travelling anywhere outside of the house, irrespective of whether the mode of transportation is public or private. Sanitizing can help reduce the chances of infection. It is a good health practice that can promote the overall hygiene of the child. What's more? Sanitization is one of the top ways for kids to be safe from the virus, especially since there are no vaccines currently available for people under the age of 18 years. It is advisable that kids be given their own mini-sanitiser bottles that are kid-friendly.
2. Opt for private transportation
It is better that parents avoid making their children use public transportation as much as possible. We all know how ill-maintained public transportation is when it comes to hygiene. Public transports receive a constant flow of people. The chances of a person infected with COVID travelling via public transportation is high. Hence the chance of COVID infection due to travelling in public transport is also high. It is better for parents to avoid this risk and make use of private transportation for their children, if available. It is advisable that parents disinfect the family's motor vehicle once in 2 days.
3. Teach your child the precautions against COVID
Awareness education is the key to prevention, regardless of the type of public health hazard. It is good for parents to educate their children on all that they need to know about COVID: what it is, what are the common symptoms, how and where it spreads, how to prevent infection. Teaching your child the precautions against COVID is essentially important as it can help to keep them safe. This is one of the important travel safety tips.
4. Pack them a prevention kit
It is advisable that parents pack their kids a COVID 19 prevention kit to ensure travel safety. The COVID 19 prevention kit should consist of a mask, mini-sanitizer bottle and tissues. This can help prepare them against COVID infection. Parents should pack extra masks and sanitizer sachets in their kid's bags, just in case. It is also advisable that parent's pack disposable gloves that their children can use in public places. The prevention kit plays a significant role in the prevention of the spread of the virus. It is important that parents teach their children how to safely dispose of used masks and disposable gloves.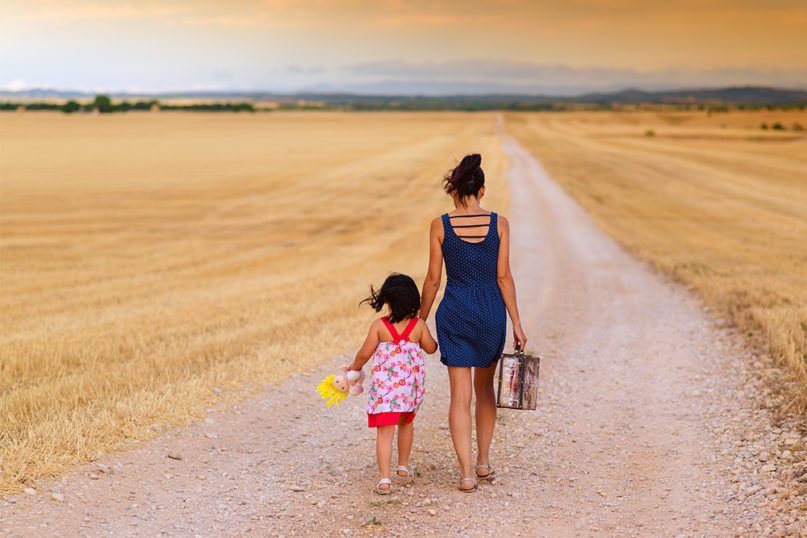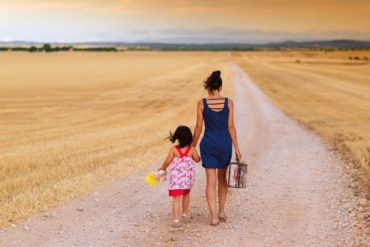 5. Nutritious home-cooked meals with immunity boosters
Health professionals advise parents against feeding their children packed or outside food. It is important that children be fed nutritious home-cooked meals. Home-cooked meals are more hygienic compared to outside food. What's more? Home-cooked meals are more nutritious and healthier. Health professionals urge parents to feed their children cooked meals. Fresh vegetables and well-cooked meat can help boost the immunity of your children. Parents can feed their children immunity-boosting foods such as fruits, veggies, fermented foods (such as yoghurt), salmon and walnuts. Parents should urge their children to drink plenty of warm water.
6. Wipe public surfaces
It is physically impossible to avoid public places and public transportation. Hence parents should teach their children the importance of wiping public surfaces. This can help to protect them against COVID infection. Parents should train their children on how to effectively wipe public places using tissue, where they might sit on or rest their hands, and to effectively dispose of the used tissues. It is very important that parents teach their children the significance of wiping public surfaces and how serious of an issue it is, especially since they are not vaccinated against COVID. For safe travel always be extra cautious when the child is exposed to public surfaces.
7. Avoid travelling to places with high COVID-19 rates
It is important that parents take the effort to assess the places, where their child might go, for COVID 19 rates. They should prohibit their children from travelling to places with high COVID 19 rates, it is important to ensure safe travel. It is better than parents urging their children to not travel to places that are more crowded in general. Parents should teach older children how to assess places for rates of COVID and the sources where they can get updated information regarding it.
8. Avoid crowds
Parents should emphasize to their children how the virus spreads among crowds. They need to effectively educate their children on the importance of avoiding crowds to stay safe. Children are more prone to face crowds, be it in their school or in public transportation. In unavoidable circumstances, parents should teach their children how to keep themselves safe and effectively make the most out of their COVID prevention kit. If children have been exposed to a crowd, it is advisable that they practice the following once they return home: sanitizing their shoes and bags, taking a hot water bath, taking a steam bath and washing their clothes separately.
The above-mentioned travel tips with kids reduce the chances of kids.