Some time back I visited one of my friends who became a new mother. She showed me a brand new baby skin care kit that her cousin gifted. It was a fresh brand for me as well. Noticing her excitement about those products, I asked "Have you checked if these products are tested for newborns?" She had no answer. Then I explained to her that how careful we should be when we start using any skin care product for a newborn.
Baby products, as the name says, are specially made for newborns and babies. They are supposed to provide the much-needed nourishment and care to the delicate skin of babies. For a newborn, it is very important to have a skin care routine as her skin changes every day. The skin tries get adjusted with the temperature of outside. It changes its ph, from ph neutral to acidic ph 5. It also shows the sign of dryness or can look patchy. Hence, the skin care products that are used on such delicate skin, should not disturb the natural process of change and advancement. Even for babies below 3, their skin come in contact with different objects, textures, and fluids, as they keep trying to understand things around them. For their skin as well, the products should provide the necessary sustenance and protection. This does not mean the products should not be harsh or strong. Such products can damage the skin of our growing babies.
Now comes the question, how to choose the right product for our babies? With so many brands available in the market, it is a tough call to decide which brand is the best for babies. As parents, we never really want to compromise on anything that is anyhow related to our babies. However, confusion arises when there are N number of options and we have little insight to decide which is the most suitable one for our babies. Here are some of the points that can help in deciding the most suitable baby skin care products :
As every child is unique, so is her skin. So, the products should be chosen keeping in mind the need for baby's skin. If the skin is normal, any organic skin care product can work. However, if the baby's skin is sensitive, then the products those are made for sensitive skin should be used.

Always look for the ingredients of the products at the back of the pack. Natural ingredients are better than going with an unfamiliar chemical concoction.

We should avoid products that have alcohol, paraben or phthalate. Chemical like paraben and phthalate can harm the baby's skin. The presence of alcohol can make the baby's skin over dry as alcohol has the tendency of drying. It is common to add alcohol in skin care products, so be careful.

All baby skin care products should be dermatologically tested, hypoallergenic, mild and gentle. Hypoallergenic means, products are less likely to cause any allergy on the baby's skin.
Hope all these points can help in making a decision for the baby skin care products.
A brand that has a really impressive range of baby skin care products is "The Moms Co." At The Moms Co., the products are made with love and without compromise. The brand provides the safest natural formulations that are declared toxin free and great for babies. With all natural ingredients, their products are absolutely wonderful.


In today's time when everything is full of toxins and chemicals, we as parents want to keep our kids safe from them. That is why the shift is again towards going natural. Many of us using herbal products and medicines as we want to stay away from the ill effects of chemicals. More and more parents wish to use only natural skin care products for their kids, but options are still limited in our country. The Moms Co. is definitely a big relief here. Their products are imagined with the thought "Give Natural Care to the baby".  The Moms Co. believes in giving mother nature's affection in the form of their skincare product. Products which are super safe and give confidence to the parents that they are not using any unknown, synthetic formulation.
For example; The Moms Co. Baby Lotion has Shea Butter, Cocoa Butter and oils like Organic Apricot, Organic Jojoba & Organic Rice Bran. It deeply nourishes baby's delicate skin and keeps it soft and moisturized.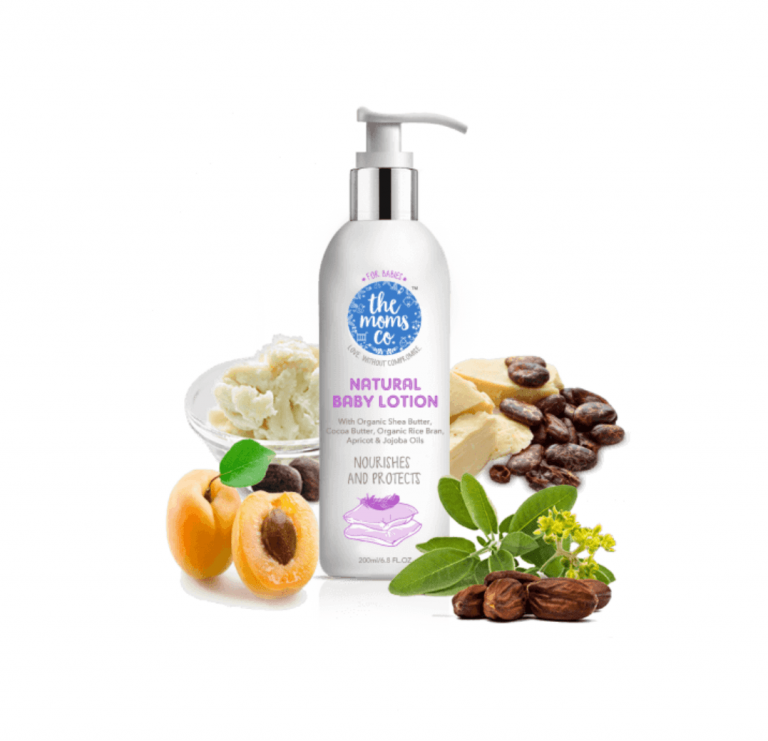 Another great product is The Moms Co. Baby Wash which is Coconut based mild cleansers. With the presence of Aloe Vera and Chamomile oil, the wash is irritation free and very gentle.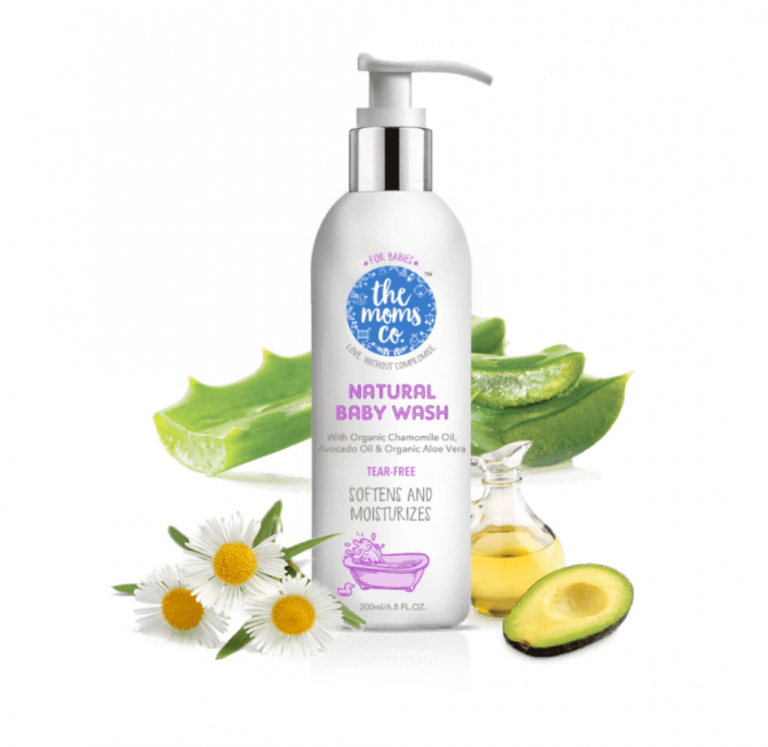 The Moms Co. Baby Shampoo is another toxin-free formula. It gently cleans the scalp of the baby and provides nourishment and strength to the baby's soft hair. It is again Coconut based and has Organic Moringa & Organic Argan oils.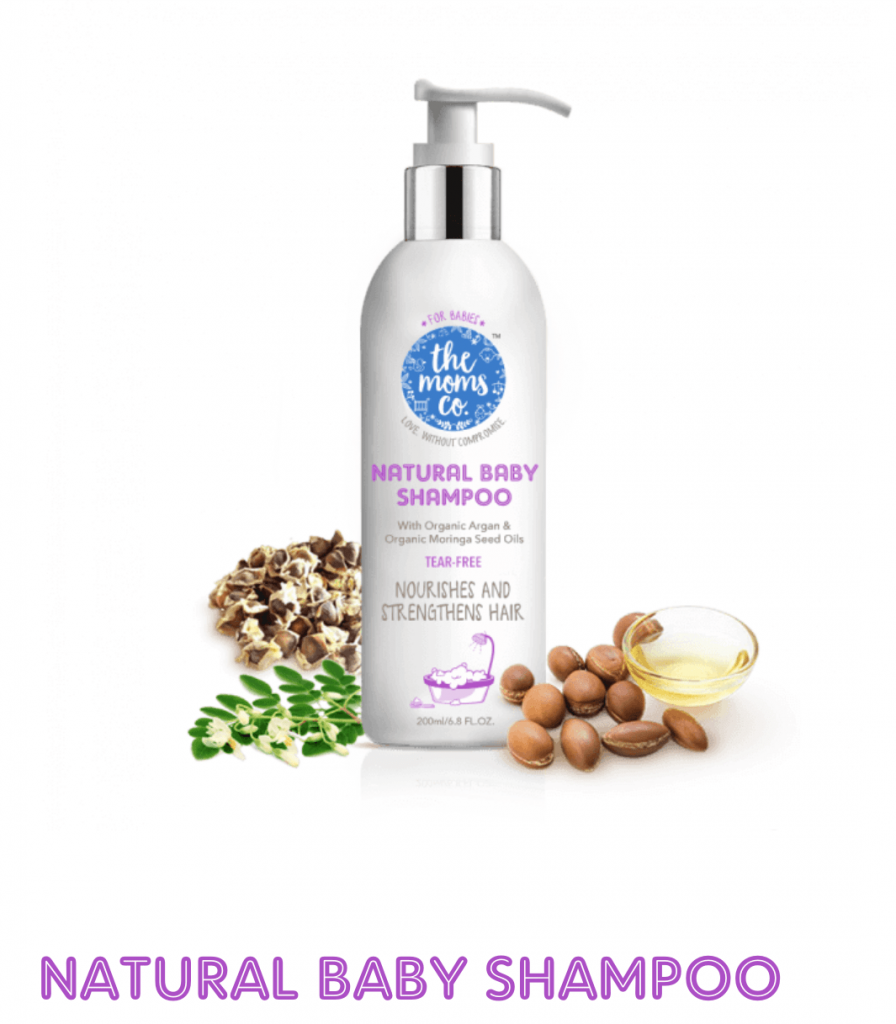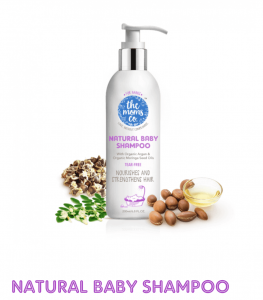 There are other The Moms Co. baby products available on their website https://themomsco.com/ . Each product listed on the website gives a complete detail about the ingredients and suitability based on need. If you want to go with 100% natural baby skin care products, The Moms Co. is undoubtedly a great option. They are USDA-Certified and absolutely safe. Don't just think about giving care to your baby, give her the best pampering with The Moms Co.
Do check their baby care range!