"The very sight of messy hall, messy kitchen, messy rooms, messy wardrobes drives me almost mad. I feel frustrated and of course wants to cry aloud. I know the reality either I can have happy kids or clean home. I have to choose one, especially, when both of my kids are at home. And I am the only one to take care of them as well as of households. I feel like leave everything behind and run somewhere. But the very next moment, I realize the house and kids need to go together." This the extract from my diary dated approx six months before.
That was the time when I realized that I need to learn to MANAGE the things. One lucky day when kids were asleep, I leaned on sofa and started scribbling on a notepad. I closed my eyes and thought of my mom how she used to manage the things when we were young. I am sure most of the ladies of my mom's generation were perfect home maker along being a good cook, tutor to their kids and of course, always ready secretary to their hubbies. I am quite inspired by their generation. Flash back of old childhood memories ran across my mind and I noted down every small thing on a paper. I have tried my best to pen down all the small tips and tricks which can lead to the perfectly managed home and kids.
Everyone of us is frustrated these days. Be it an office burden or other issues in the family. And when you see the messy house, you simply start running away from the situation because it takes a lot of effort to do everything just in a day or two. Finally, you start doing it and after few days you will get irritated and then you leave everything in between. Be it kitchen drawers and cabinets, dressing room, yours kids room or any other household chores.
I am going to share my personal experience with you ladies. The proper priority schedule do wonders. It took me about 15 days but my house turned altogether a perfect home where I could locate everything very easily. So, here I will share the amazing tips to keep a House clean and tidy.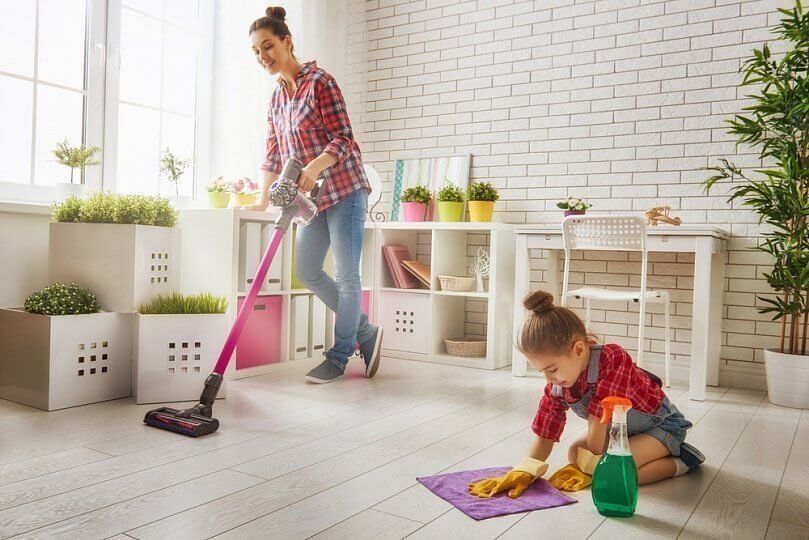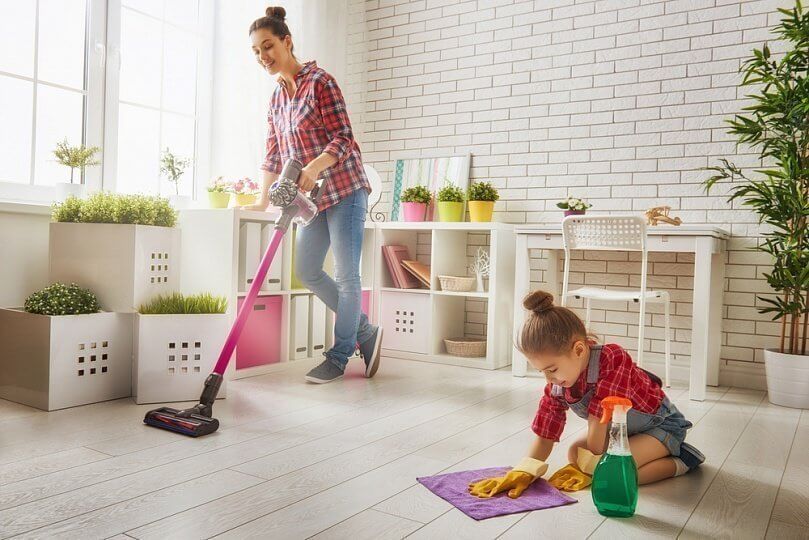 12 Tips to keep a House clean and tidy:
1. Never try to do everything in a moment as it may leave you so tired that you may quit the idea of maintaining clean house.
2. Take a copy and pen and keep it at an easily approachable place. It may be the table in your hall or some cabinet near your kitchen.
3. Choose one thing at a time. Supposedly you choose to do with drawers. Since they are small so they can be done in 15 minutes to the maximum. If you have 10 drawers it won't take more than two days. Moreover, you will feel confident and happy. You will surely find some much needed articles from them.
4. Next choose the wardrobes. Start with your room first,then kids'. Here you will find so many old and rough clothes. Make your maid happy and feel the joy of giving. When you do with kids wardrobes, scrutinize the articles which can be reused by younger one. Wardrobes maintenance may take long, even a week.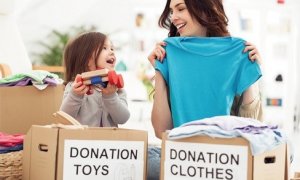 5. Now comes the dressing area. Just clear the old expired cosmetics. Arrange the pins, clutches, accessories in small plastic boxes. Dressing arranging won't take long. One or two hours are more than enough.
6. By this time you are really tired and bored so choose short task like shoe racks. One hour is enough.
7. Now relax for one whole day. If possible go for an outing or dinner. You will feel nice.
8. The very next day come to bed boxes. They must be having blankets and bed sheets. Check for faded and old ones and once again time to impress your maid. Try to make extra space in boxes to arrange for extra blankets and bedding's.
9. By the time your maid is happy so avail the opportunity and get her set to sparkle the floor and wall tiles of the bathrooms. I am sure the sight of sparkling neat bathroom will give you immense pleasure.
10. Then it comes to most tedious job, kitchen. Here you can take help of your maid also. Empty all the racks and rearrange. If you have successfully done with the kitchen, think you have won the battle.
11. The last and final one is doing with ceiling and walls. Clean all the dirty spider webs.
12. Finally dusting of doors and windows which is badly needed.
These were 12 tips to keep a House clean and tidy. YES, now you have such a nice home, properly arranged. You can now locate everything so easily.  You are a proud homemaker now. You only need to give a little up every month.
Living in a neat clean home gives you a feel of real inner satisfaction and your hubby will also surely going to appreciate for this. Ab to CELEBRATION Banta hai …. Go for a movie, dinner anything you guys enjoy….!!
Join our Facebook Closed Group called "Parenting Mom Style" only for Moms and To-Be Moms to share your experiences or queries. Let's walk hand in hand on this beautiful journey of pregnancy and parenthood.